In an attempt to enable Devadasi communities to gain information on Indian child protection laws, a training programme for para-legal volunteers was organised by Children of India's GOOD project at Vijayapura and Belagavi district in Karnataka. The training was held on the 10th, 17th and 24th December of 2021 for a total of 164 volunteers. The objective was to train para-legal volunteers on the Juvenile Justice Act 2015 and the POCSO (Protection of Children from Sexual Offences) Act 2012, to equip them to be effective intermediaries between the community and the legal system.
Secretaries of the District Legal Service Authority inaugurated the programme, and representatives from the Department of Women and Child Development, Department of Health and para-legal volunteers from all project villages participated in this training.
The Honourable Judge Mr. Venkanna B Hosamani spoke about children and women trafficking, and also addressed the participants on legal procedures of the cases. He then explained the consequences, sections, offences and punishments under the Juvenile Justice (Care and Protection of Childrens) Act 2015. Later, a panel of advocates explained the salient features of the "Protection of Children from Sexual Offences (POCSO)" Act 2012, and its scope, definitions, major section, offences and punishments. A discussion was held on child exploitation in the operating villages, where queries and doubts of participants were clarified during the sessions.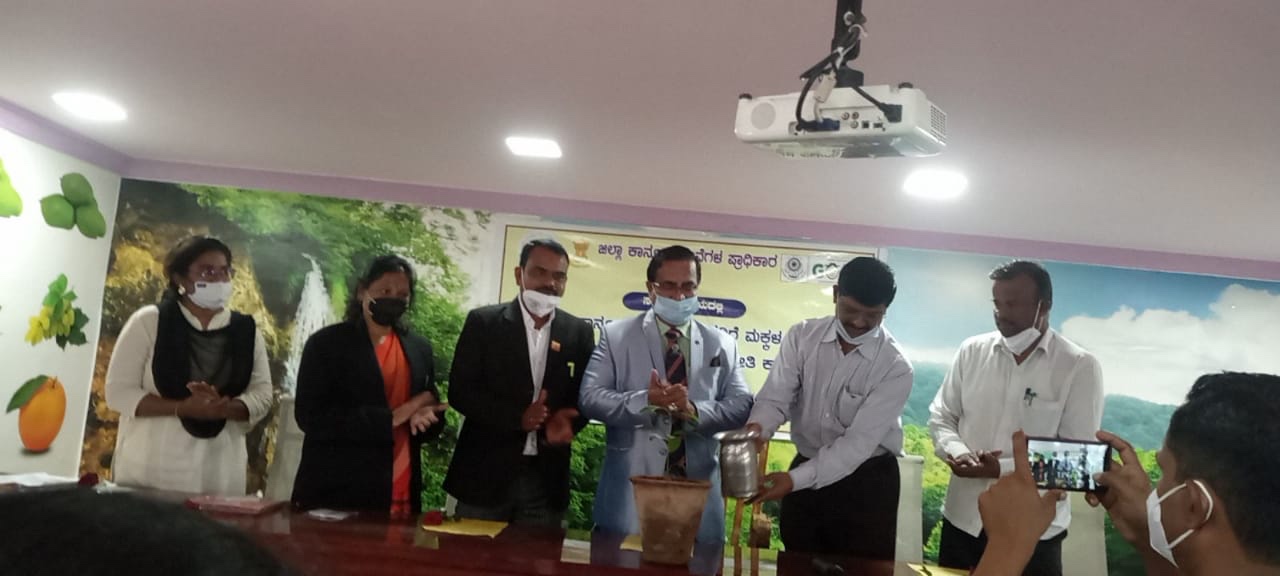 Our GOOD staff explained children rights (Right to live, Right to protection, Right to Development and Right to Participation) to the volunteers. They also explained the background how child rights were introduced. They further elaborated on how the 54 Articles were divided into 3 parts; Articles 1 to 40 being related to children directly while Articles 40 to 45 make suggestions to the Government, and articles 46 to 54 relate to administration.
A detailed explanation was also given on what would be done if these Acts and rights were violated and the complaint mechanism to report this violation. The Women Welfare officer from Mahila Abhivruddhi Nigam shared the benefits of various schemes, under their project from Department of Women and Child Development, and the procedure to apply for these schemes.
There was very positive feedback from the District para-legal volunteers team, and they expressed that the programme was very useful and enriching.
With the help of this training, the volunteers can now provide effective legal assistance to Devadasi communities in need.
Written by Vaishnavi Gupta
Communications Associate