In India, a major challenge in vaccinating people has been the lack of awareness about the importance of the COVID-19 vaccination. People from rural areas have been fearful of taking the vaccine doses due to the misinformation around getting the jab.
Most of the rural population has been living under the lie that taking the COVID-19 vaccine will harm them and cause further complications. Moreover, seeing people follow COVID-19 protocols like wearing masks and maintaining social distance has been a rare sight in these areas. This makes the rural population not only vulnerable to the existing coronavirus but also a breeding ground for the virus to form newer mutations. 
To protect the people from further infections, Children of India Foundation has been running an extensive awareness campaign on COVID-19 vaccination and its protocols. To achieve this, the CIF team worked on creating a number of Information Education and Communication (IEC) Materials to bring about positive behavioural and social changes in the rural population of Andhra Pradesh, Tamil Nadu, Karnataka, Kerala, Telangana, Jharkhand, Bihar and Odisha. 
The staff first conducted an in depth research to understand peoples' media consumption patterns and the specific fears, doubts and ignorance that stop people from getting vaccinated and following effective COVID-19 protocols. With the findings from the research, the team worked on a strategy to counter the specific  negative practices and bring out necessary behaviour change among the target population.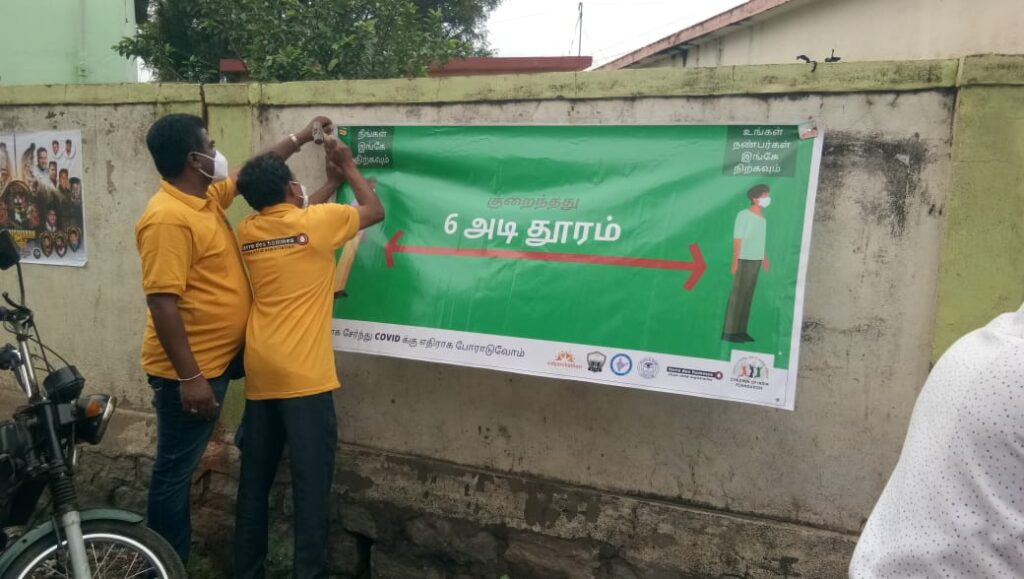 The staff proceeded to design 15 types of posters, banners and flyers, each of them highlighting simple and clear instructions, addressing all of peoples' doubts, myths and concerns. For instance, a myth circulating among people was the belief that they would die after taking the vaccine.  The poster designed to address this myth had clear yes and no statements, which ticked the right perception about the harmless side effects of vaccinations and struck out the belief of death.  Another example was a six feet banner with people on either end measuring the exact 6 feet social distance required to be followed.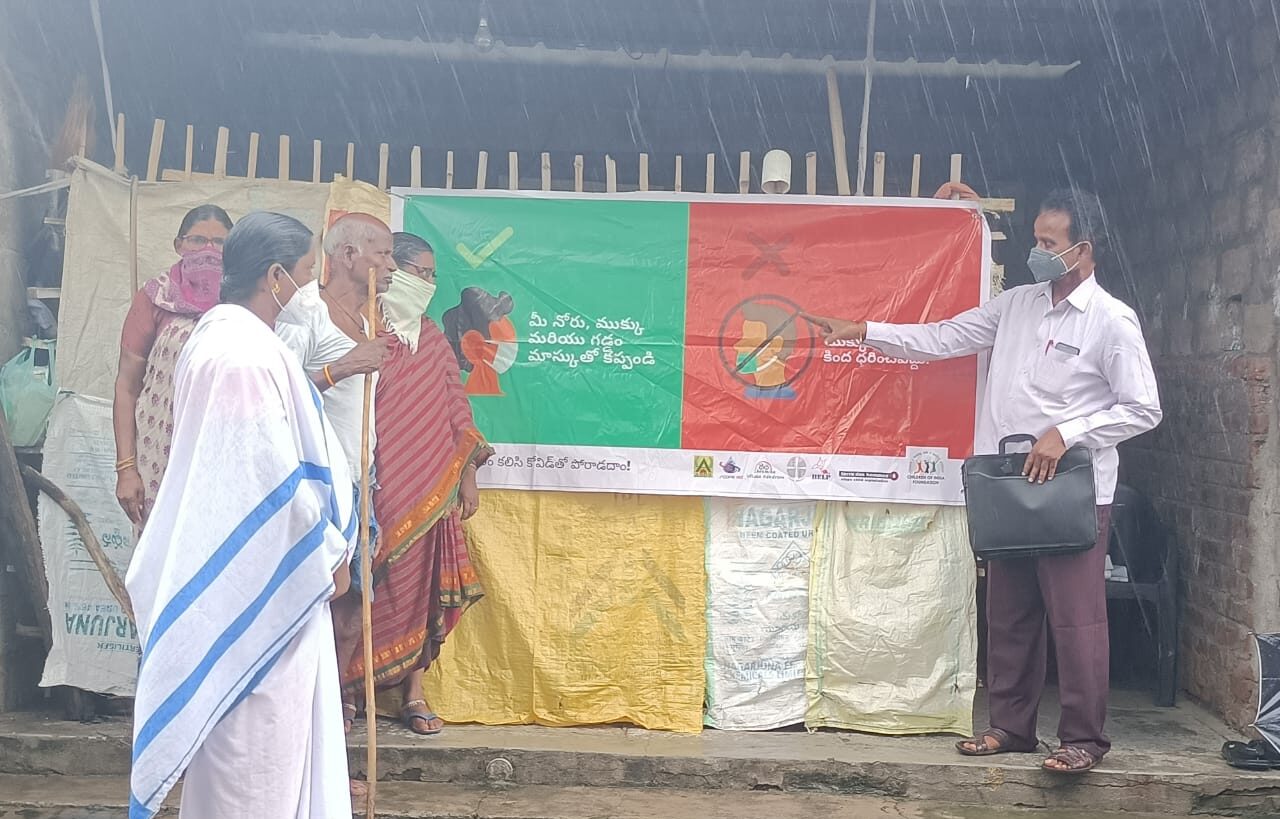 These IEC Materials were created in 6 different languages for the target population- Tamil, Telugu, Malayalam, Kannada, Oriya and Hindi. The materials have been installed in public places like community centres, street walls, outside grocery shops and other places which people in the rural areas visit frequently. The flyers are being given to people in person as the team encourages them to get their families vaccinated. So far, the IEC material for COVID-19  and vaccination-related awareness has reached out to 418 villages and close to 12 lakh people. The success of these IEC materials can be seen in the fact that CIF  in India has managed to ensure the vaccination of close to 32,000 people so far across these villages.