The last two years have been a whirlwind of unpredictability. A global pandemic afflicted the entire planet. Nobody, least of all the public health department, saw it coming. The public health department, which was already fighting its own struggles, rallied and tried to do everything it could to help the people who rely on them. Front-line health professionals have played a critical role in the fight against COVID-19; without their bravery, we would have been completely left out in the cold. 
Children of India Foundation mobilized 278 frontline government health workers from states of Jharkhand, Andhra Pradesh, Telangana, Tamil Nadu, Orissa, and Karnataka, including auxiliary nursing and midwives, accredited social health associates, and integrated child development service workers, providing them training and support to effectively carry out vaccination and other COVID appropriate care.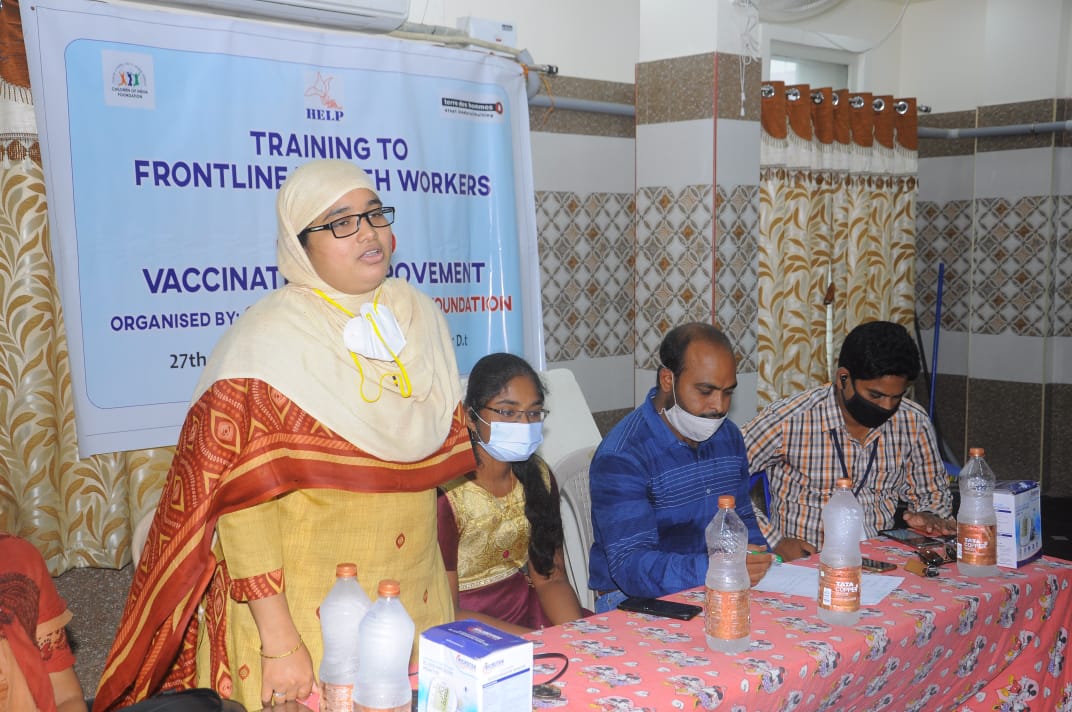 If this turbulent period has taught us anything, it is that we must always help and support those in need. In true CIF fashion, local government health department workers were given vehicles to reach out to people in remote areas and deliver COVID vaccine. The workers were trained on a plan of action to improve the vaccination percentage. They were given an introduction to the participants and resource people. The roles and responsibilities of the frontline health workers of their departmental instruction were also discussed.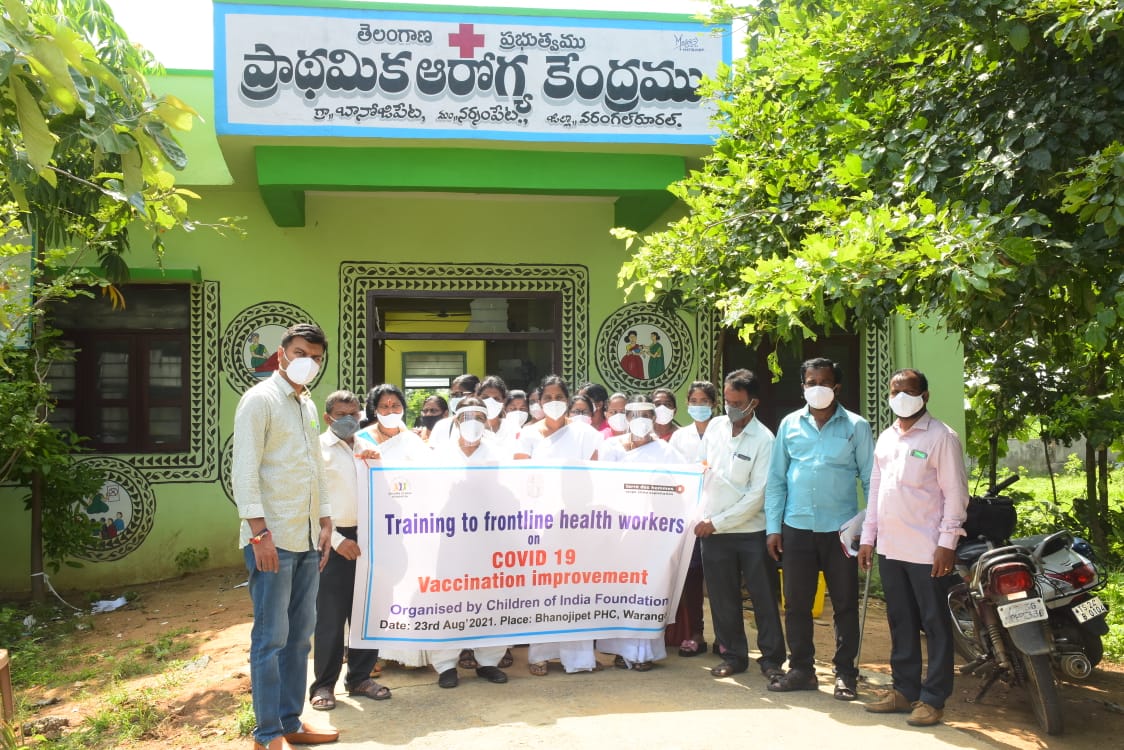 The help was provided on government-sanctioned vaccination days. Transportation support was also provided to health care workers travelling to remote clusters. For instance,  a total of 18 vehicles and four boats were chartered to tour 14 Panchayats in remote districts of Andhra Pradesh and Telangana . With this support, around 2000 people in distant locations were immunised thanks to the help.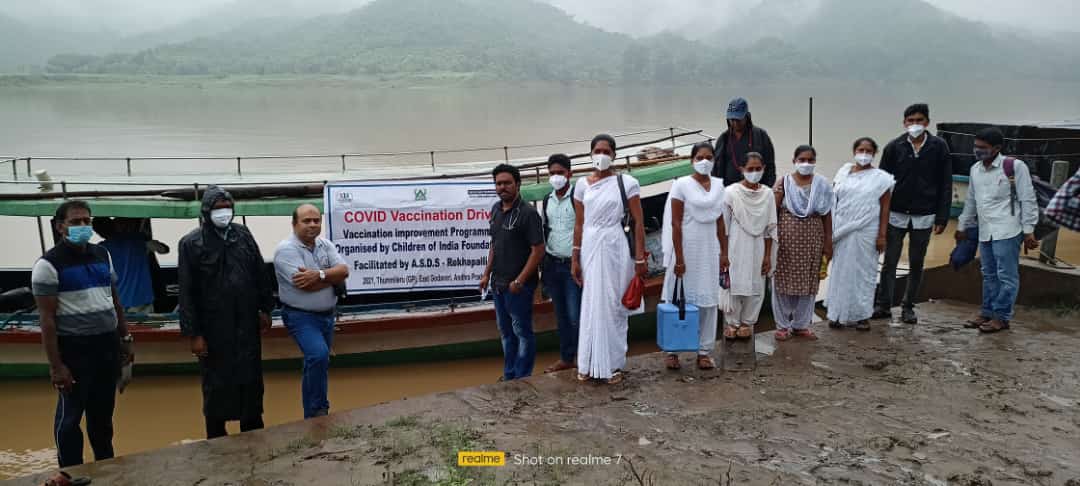 Through our efforts, we at CIF have helped strengthen public health care systems in their time of need; with the goal of ensuring essential COVID care to people living in rural and remote parts of India.
Tuhina Upadhyay, Communications Associate