Just when the child marriage of a 12-year-old Sneha* was about to take place, the Regional Secretariat staff of Bagalkot, Karnataka, accompanied by the movement leaders of our IMAGE , reached the venue and stopped it. 
Sneha, who has grown up seeing her cousins get married at the age of 10 to 12  in her village, wasn't shocked when her parents fixed her marriage as soon as she turned 12. For girls like Sneha, it is daunting to even imagine getting fully educated to become financially independent. They are given "training" to be good wives, from the day they are born, where a life of household chores and selfless service to in-laws becomes their sole purpose. 
Sneha hardly knows any of her girl-cousins who were sent to school after completing class 7. She has been taught to believe that her life will only start to bloom when she is married and hence it is for her benefit that she gets married as soon as possible.
The COVID-19 pandemic has brought in many challenges; but for those wanting to get their children (below 18) married, it's been the perfect opportunity. Due to the lockdown and restrictions, the parents of these children find it easy to get them married as no one will notice or complain.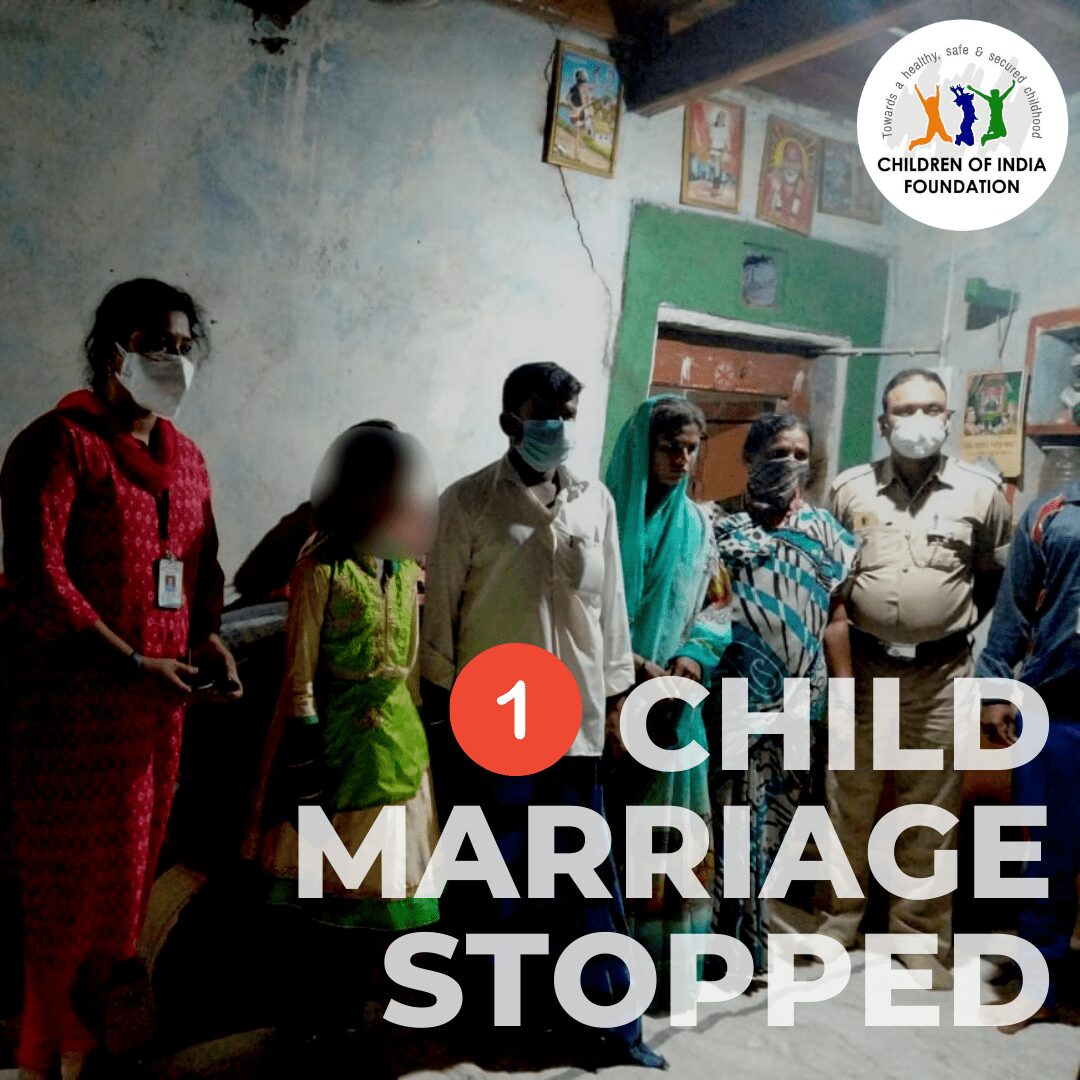 Sneha's parents felt the same. Fortunately, for Sneha, movement leaders as part of IMAGE were notified of the impending wedding. With the training provided by the project, the leaders contacted the Regional Secretariat and reported the issue in time. Fortunately, Sneha's child marriage was stopped in time but there are many more Sneha's who have already been shackled under the veil.
A report by UNICEF proves that school closures, economic stress, service disruptions, pregnancy, and parental deaths due to the pandemic are putting the most vulnerable girls at increased risk of child marriage.
After Sneha's child marriage was stopped, Team IMAGE counselled the girl's family and made them give in writing that they will not marry off their girl child before she turns 18 years or else legal action will follow. In these tough times, IMAGE is working day in and out to prevent any more child marriages from taking place in the rural areas of Karnataka.
* Name changed for the protection of child victims
By – Vaishnavi, IMAGE Communications Associate