The Balmanch (Children's club) in mica dependent districts, emphasises on promoting education, self development, managing and operating facilities provided to children. The Balmanch was formed by our project and the children in the club work towards addressing child exploitation as a result of child labour in the region. 
Balmanch meetings are conducted once in every month across districts of Koderma and Giridih, where CIF works.
In May 2020, prior to the lockdown, 125  Balmanch lead members of 18 villages met and discussed on how to address the issues arising out of the second wave of COVID.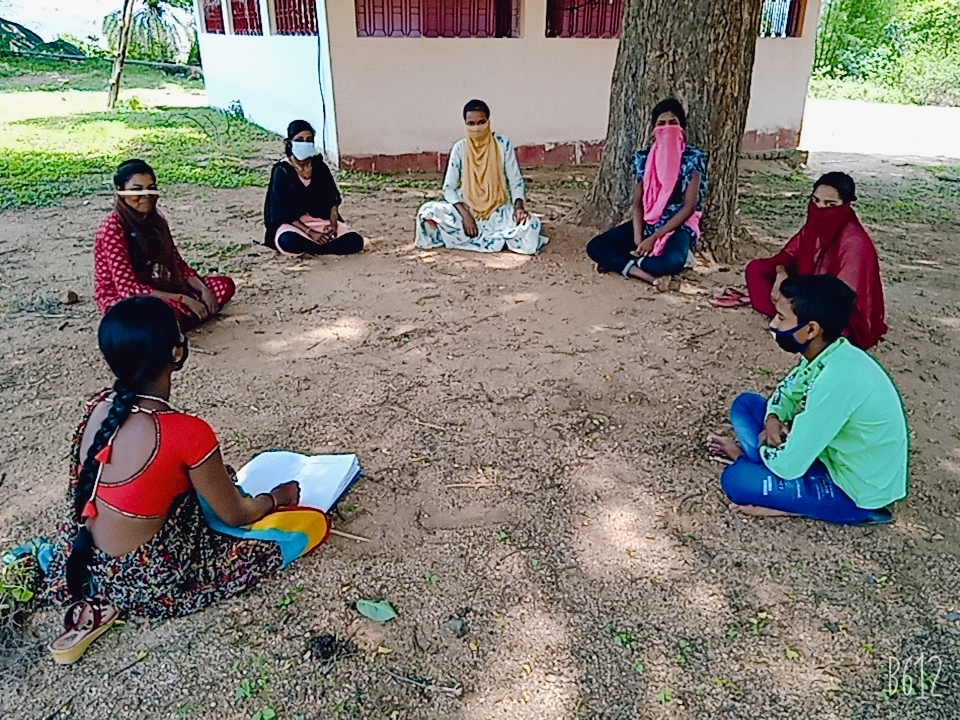 The meeting discussed ways to raise awareness on vaccination and COVID appropriate behavior among their families and communities.
The children also discussed prevention and control of potential infections during the second wave of COVID-19, the Do's and Don'ts to follow while using the project instituted mobile libraries, all with the intention of safeguarding themselves from the virus.
The Balmanch also addressed the issue of rising child marriages during the pandemic through prevention of early marriages of 9 girls through Apersuading parents and with the help of the local VLCPCs (Village Level Child Protection Committees) functioning in their villages.few days after this meeting, 34 children from 10 villages met online to assess the impact of COVID -19 on academics and psychosocial wellbeing. The children also discussed how to coordinate with School Management Committees for school admission and readmissions and continuation of small study groups for children appearing in 8th and 10th board exams. 
Based on their discussions, the children are working on consolidating their ideas to form a concrete plan.'
By Nivedita Kaskar, MICA Communications Associate.