The project GOOD Outcome Harvesting Festival, a three day event, was organised at KROSS Bangalore, from 16th February 2021 to 18th February 2021. The sole purpose of the event was to recollect and identify the progress made by GOOD Project throughout these years. Staff members and Kishoris from our project areas Bagalkot, Bellary, Belagavi, Koppal and Vijayapura had come to attend the event. Kishori girls from each district, along with their mentors, were asked to form groups and discuss in order to recognise the project's progress and key developments.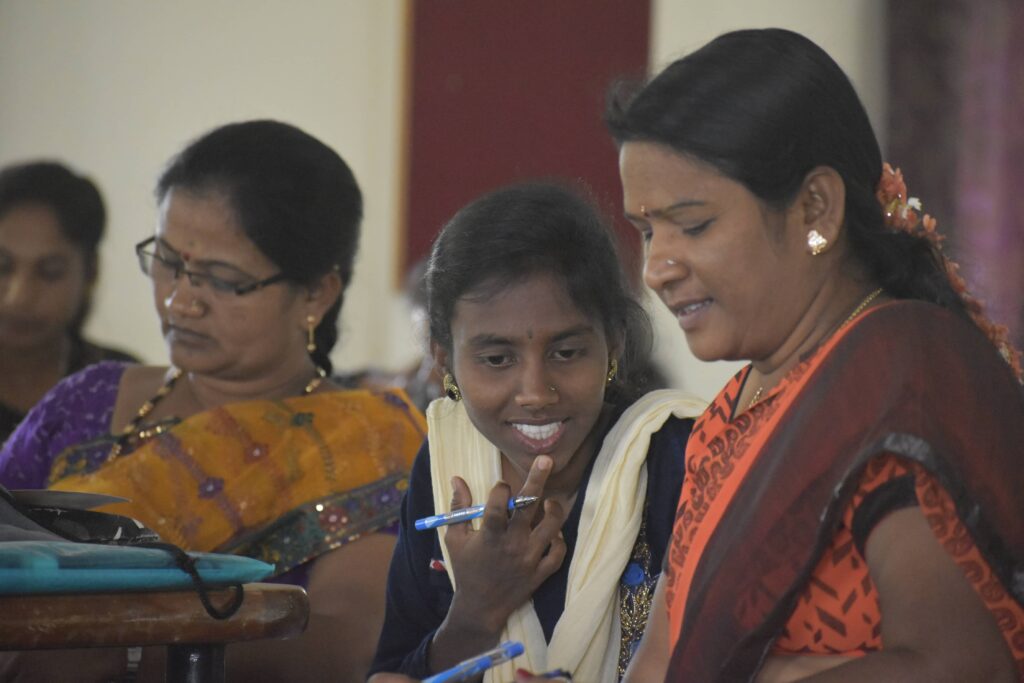 On the first day of the event, a brainstorming session was organized, where the GOOD project facilitator encouraged the Devadasi community to stand-up for themselves, identify their weaknesses and strengths, and work towards their betterment and development. The GOOD staff members were let to discuss amongst the members of their project areas about social mobility, improvement of the education system, and fading away of the caste system.
Few of the major changes post the launch of GOOD project were recognized through this activity. They are:
Life skills development for kids
Installation of libraries in our project areas
Children's parliament
District level regular interactions with the kishoris.
On the second day of the event, kishori girls were given an opportunity to mention a few incidents that were provoked by the GOOD project, in order to protect young girls from exploitation. They are:
Kids have gotten more aware about their situation, and they themselves are preventing dedications and child marriages.

Girls' whose education had been stopped due to social circumstances, have re-joined schools and are continuing their path towards higher education.

Parents of girls who have already been dedicated as devadasis, are coming forward to get their children skilled with the help of vocational training.

District panchayats are hearing out kids' pleads and are taking it more seriously, and as a result, few serious changes have taken place in these villages such as installation of notice boards, cleaning of drainage systems and gutters, etc.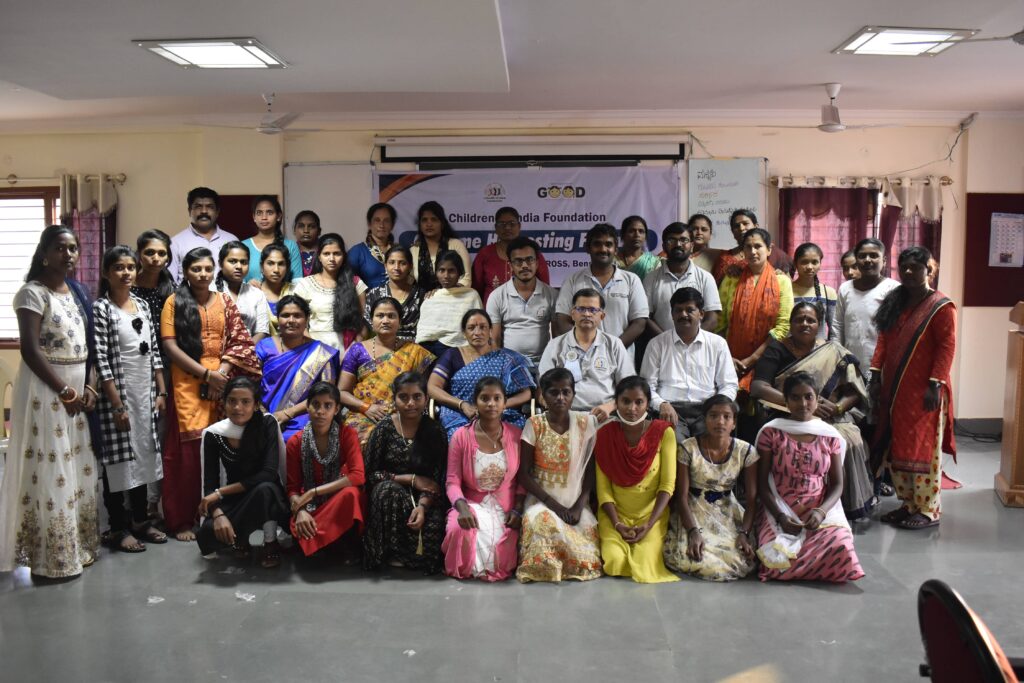 Third day of the event was organised for the programme co-ordinator and staff exclusively, to measure the accountability and other aspects of the project.
Throughout the whole event, there have been few highlights that stood out amongst others. Male members of the community coming forward to prohibit child marriages, age verification requirement for marriages at jilla panchayats, young girls whose education had been discontinued rejoining schools, priests at temples warning the devadasi families about the consequences of the dedication and informing us about it in prior, have been few of the significant developments.
by Keerthana Vijay, Communications Associate