Child marriage is a serious issue in parts of India, including Chikkaballapura district. A crucial step was taken on August 28, 2023, when a workshop was held in Chelur, Bagepalli block. This workshop focused on educating Child Marriage Prohibition Officers (CMPOs) about their vital role in preventing child marriages and protecting children's rights. With 141 participants, it was a significant milestone in the fight against child marriage.
Understanding the Importance of CMPOs:
CMPOs play a crucial role in preventing child marriage in regions like Chikkaballapura. They enforce laws against child marriage, protecting children from potential physical and emotional harm. They also act as advocates for children who lack a voice in communities where child marriage is common.
CMPOs bridge the gap between the law and local communities. They not only enforce the law but also educate communities about the harmful effects of child marriage. By building trust with communities, they encourage efforts to end child marriage.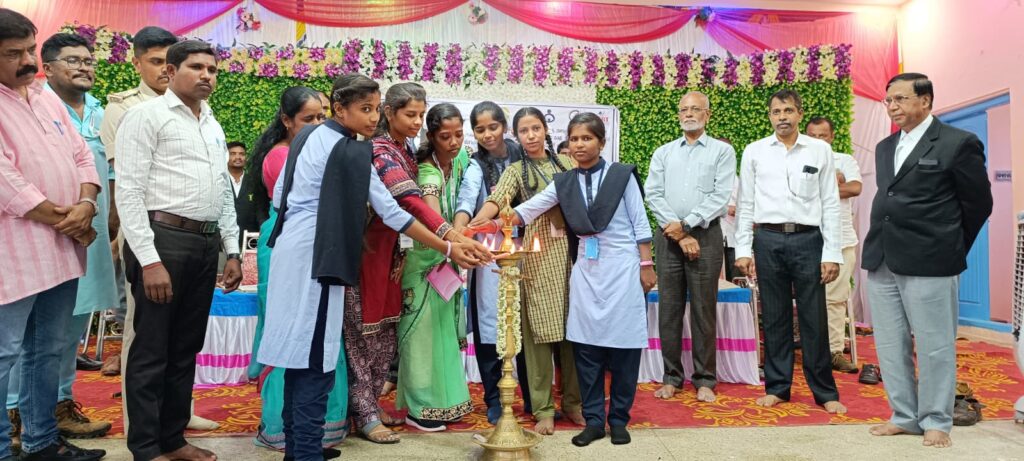 In essence, CMPOs are agents of change working to protect vulnerable children. Their role goes beyond enforcing laws; it involves changing mindsets and creating a society where children can grow and thrive without the burden of early and forced marriages.
Workshop Agenda:
The workshop aimed to empower CMPOs with knowledge and skills to carry out their duties effectively. It covered important topics:
1. Legal Framework:  CMPOs learned about the legal aspects of child marriage, including the Prohibition of Child Marriage Act of 2006, and the legal consequences associated with child marriage.
2. Roles and Responsibilities: CMPOs were trained on receiving and verifying complaints, conducting investigations, and taking legal action when needed. This enhanced their competence and sense of purpose in protecting children's rights.
Knowledge Dissemination and Community Engagement:
Knowledge alone isn't enough to combat child marriage. CMPOs were encouraged to share their knowledge within their communities. They organized awareness campaigns, workshops, and discussions to inform parents, guardians, and local leaders about the harms of child marriage.
Community engagement was vital. CMPOs fostered dialogue, trust, and cooperation within communities where child marriages were common. They listened to community perspectives and worked collaboratively to find alternatives to child marriage.
In conclusion, the workshop was a significant step in the fight against child marriage in Chikkaballapura district. It empowered CMPOs with a deeper understanding of their roles and responsibilities, making the region better equipped to protect its children. It represented a collective commitment to creating a safer future for the children of Chikkaballapura and eliminating child marriage.