"I was married at the age of 15 after my father passed away", said an adolescent Renuka from a district in North Karnataka. "I grew up with a lot of dreams in my heart, but after marriage I was not sure if I could fulfil them", she added.
Every year, 1.5 million girls under the age of 18 get married in India and Karnataka accounts for 23% of them. As a result, the girl child drops out of school, has to bear children at an early age and leads a confined existence. 
Our project, IMAGE works towards the socio-economic development of these girl children, giving them a second chance at living their dreams.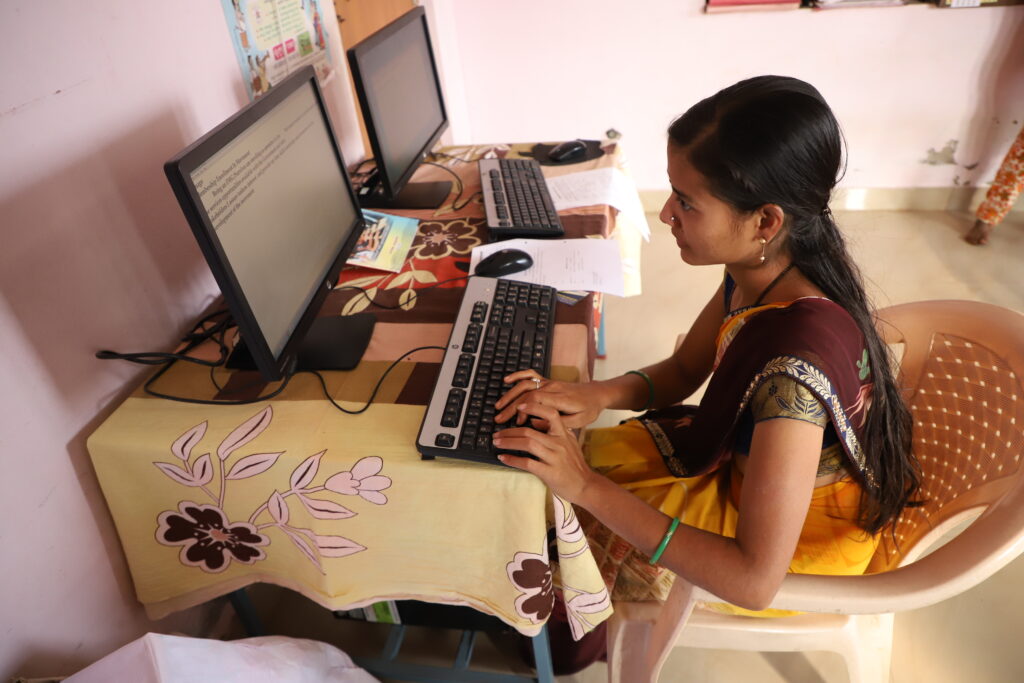 "I was identified and enrolled into a computer skills training course", said Renuka. "I'm glad that I'm being trained in this because knowing how to work on the computer is the need of the hour. Today, everything is digital and learning how to operate a computer will help me adapt to the present situation."
Renuka hopes to secure a job in computer operations some day and she is aware that her skills will be very much in demand in and around her village as well as the nearby town.
"Now I know how to type on MS Word", she said. "Slowly I will learn more operations on the system. I'm very excited to start working."