Our project Girls' Advocacy Alliance in affiliation with Terre des Hommes Netherlands has been featured in the popular e-publication, The Good Sight.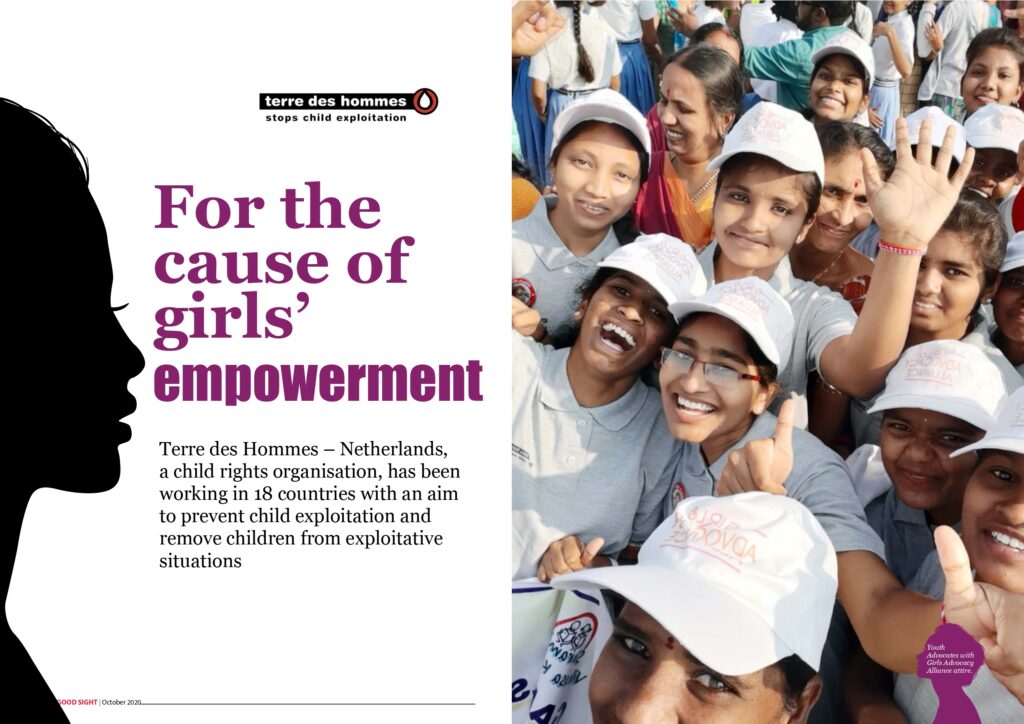 The publication documents interventions on girl child and women development which have been extremely impactful.
We are extremely delighted to be recognised for our work and share space with the top most NGOs in the country.