15-year-old Renu was born and raised in a village in the Koderma district of Jharkhand, India. She lives with her mother, a sister and a brother while her father works as a taxi driver in the capital city of New Delhi and sends them remittances every month.
Renu's mother takes up mica processing work to add income for the family. Renu and her sister are often seen helping their mother in mica processing activities. Though Renu's hands are busy scraping the mica sheets, her gaze is on the lookout for her younger brother who is playing across the street with his friends from the neighbourhood. 
Renu's family has been very open about the need for her younger brother to be well-educated. Her parents often say to Renu and her sister, "you'll eventually get married and do household chores in the in-laws' house, so don't worry too much about studies". 
Because of this mindset, Renu and her sister study in a government school while her brother is enrolled in an English medium private school. Though Renu never openly questioned this disparity, she didn't like missing school and would always ask her parents to get her a bicycle so she could go to school every day which is 10 km away.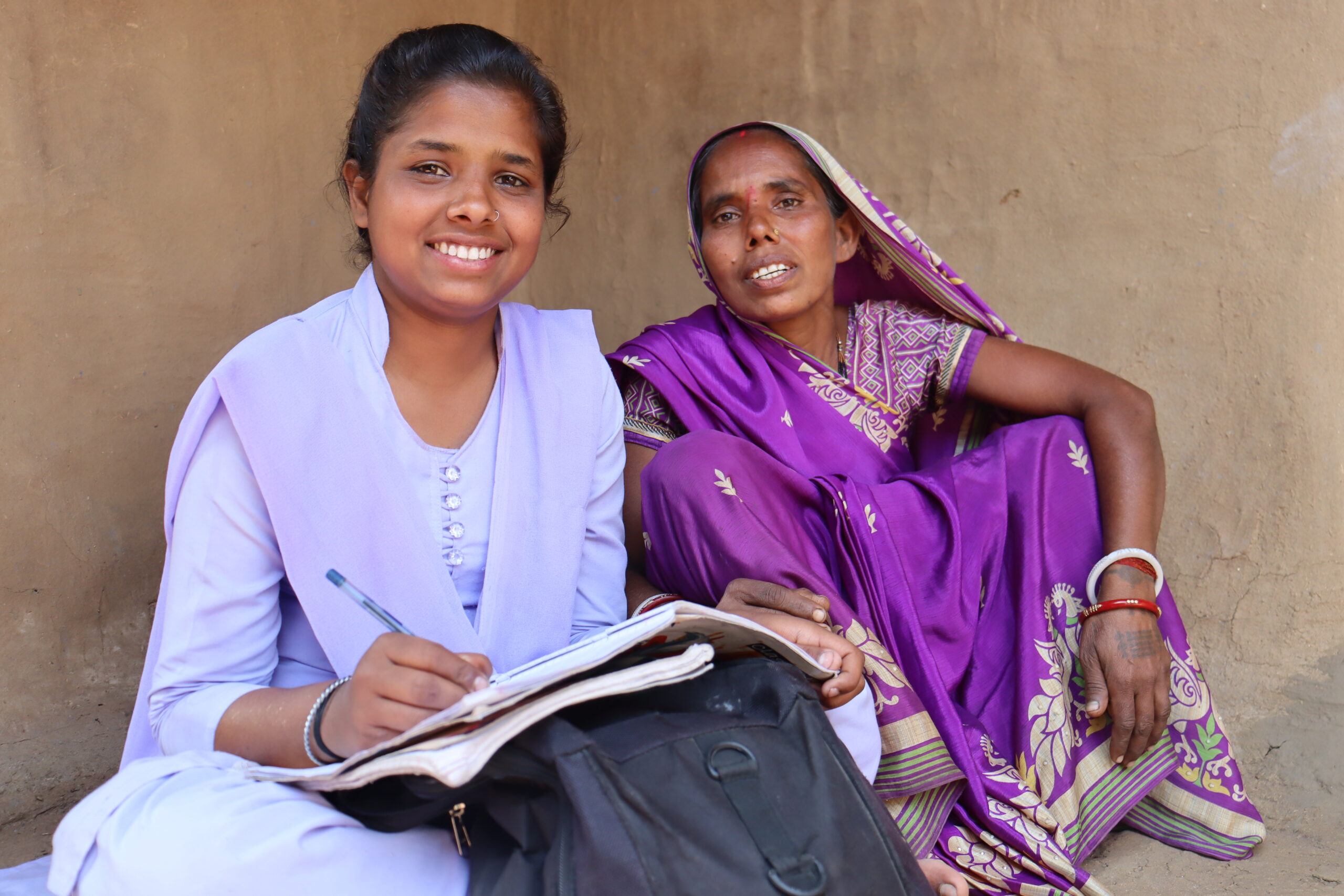 "I used to be very sad about not being able to attend school every day. I used to get tired after walking a distance of 10 kilometres and hence attended school every alternate day."
But things changed for Renu when she heard an inspiring story. As part of a collab between our Mica Project and Slam Out Loud- Meri Awaz, our volunteer Ms Dipika facilitated one-hour participatory sharing and learning sessions for adolescent children from 21st September to 9th November 2022 where Renu was one of the attendees. 
The children heard 6 impactful audio stories during these sessions. Each of the stories had a child character who faced problems and found creative ways to overcome them. The objective of sharing these stories was to give children an example to learn from and emulate. After listening to each story, children were asked to creatively present their learnings.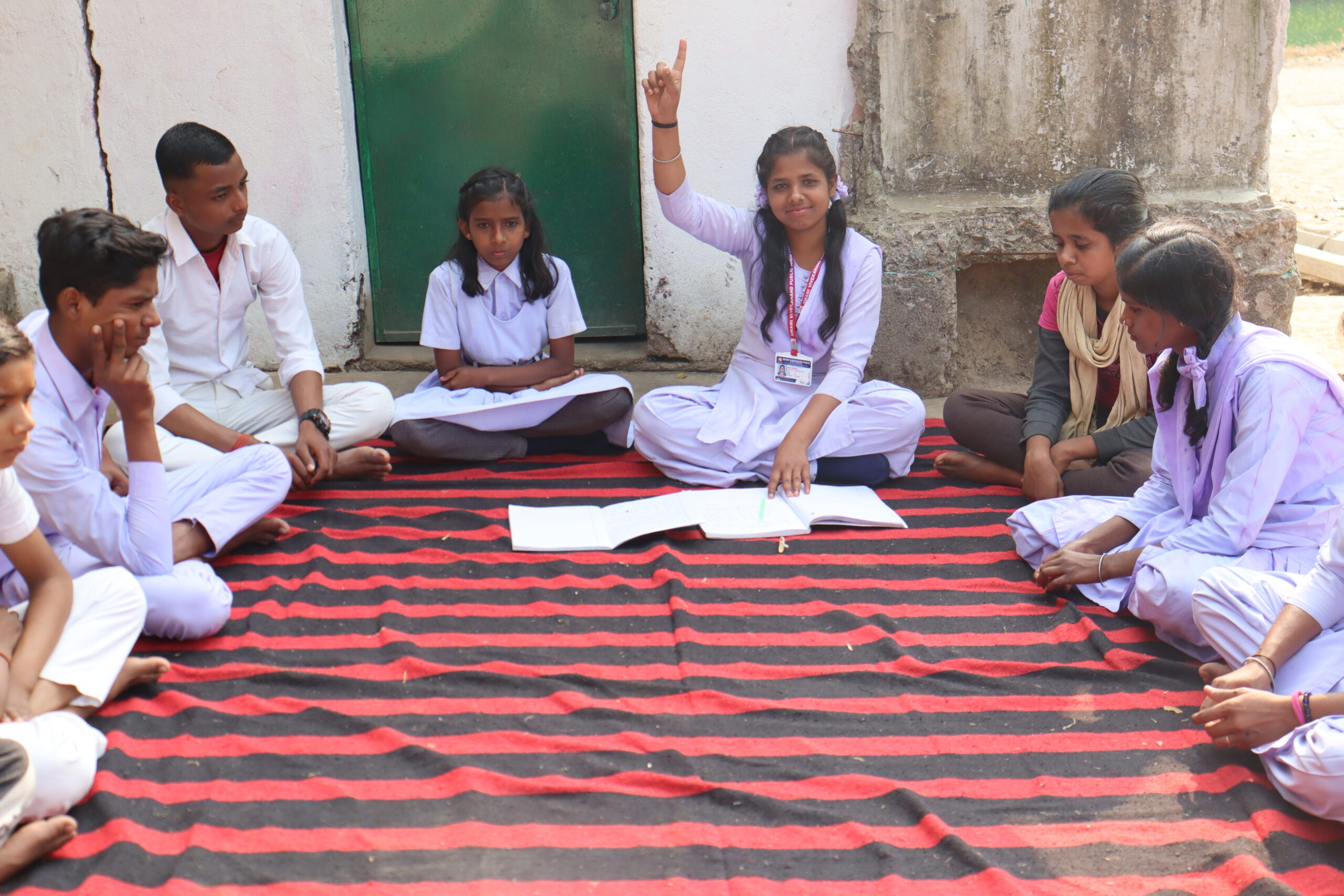 When Renu heard the story of Ruksana, she felt she wasn't alone. Ruksana was a girl who dreamed big and was yelled at and made fun of for having dreams. But Ruksana overcame her challenges with determination and willpower to get her father's support in fulfilling her dreams. 
Renu felt empowered to share her desire to get a bicycle and go to school every day with her father. She believed that just like Ruksana she could also be positive about achieving her dreams. She realised that she has the right to study and she shouldn't let her circumstances get the best of her.
Renu made drawings of a girl with a school bag on a bicycle, a girl studying in the classroom and a group of girls playing hopscotch. When her father returned to the village for the Diwali break, she showed him these drawings and expressed her concerns regarding her irregular studies.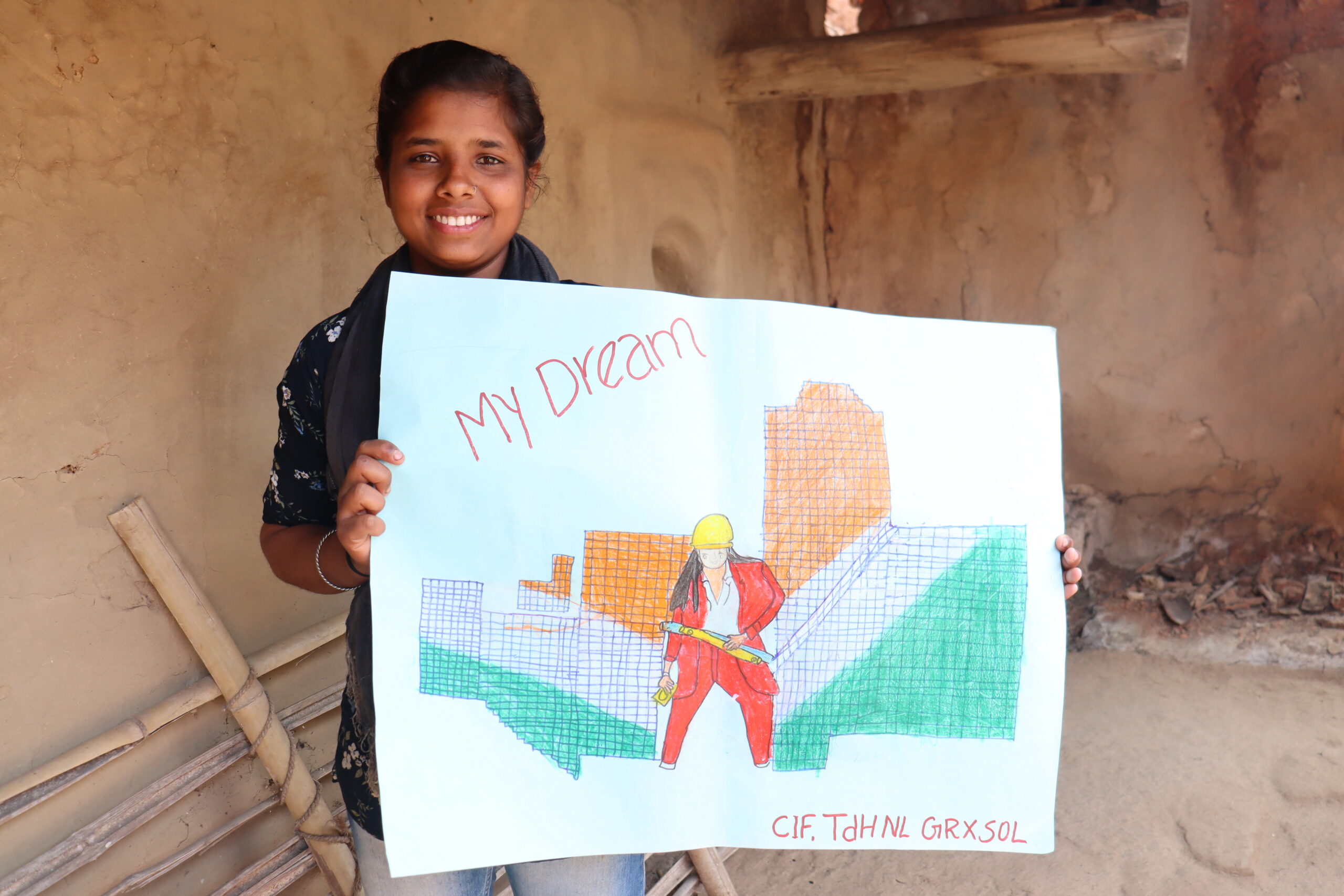 With support from Ms Dipika, Renu shared with her parents the importance of education for girl children and did not hesitate to voice out her need for a bicycle so she could attend school every day. 
Renu's parents realised that they were being partial towards their son and felt guilty for discriminating against their little girls. Renu's father decided to buy Renu a bicycle so she can focus on her studies and fulfil her dreams of being independent.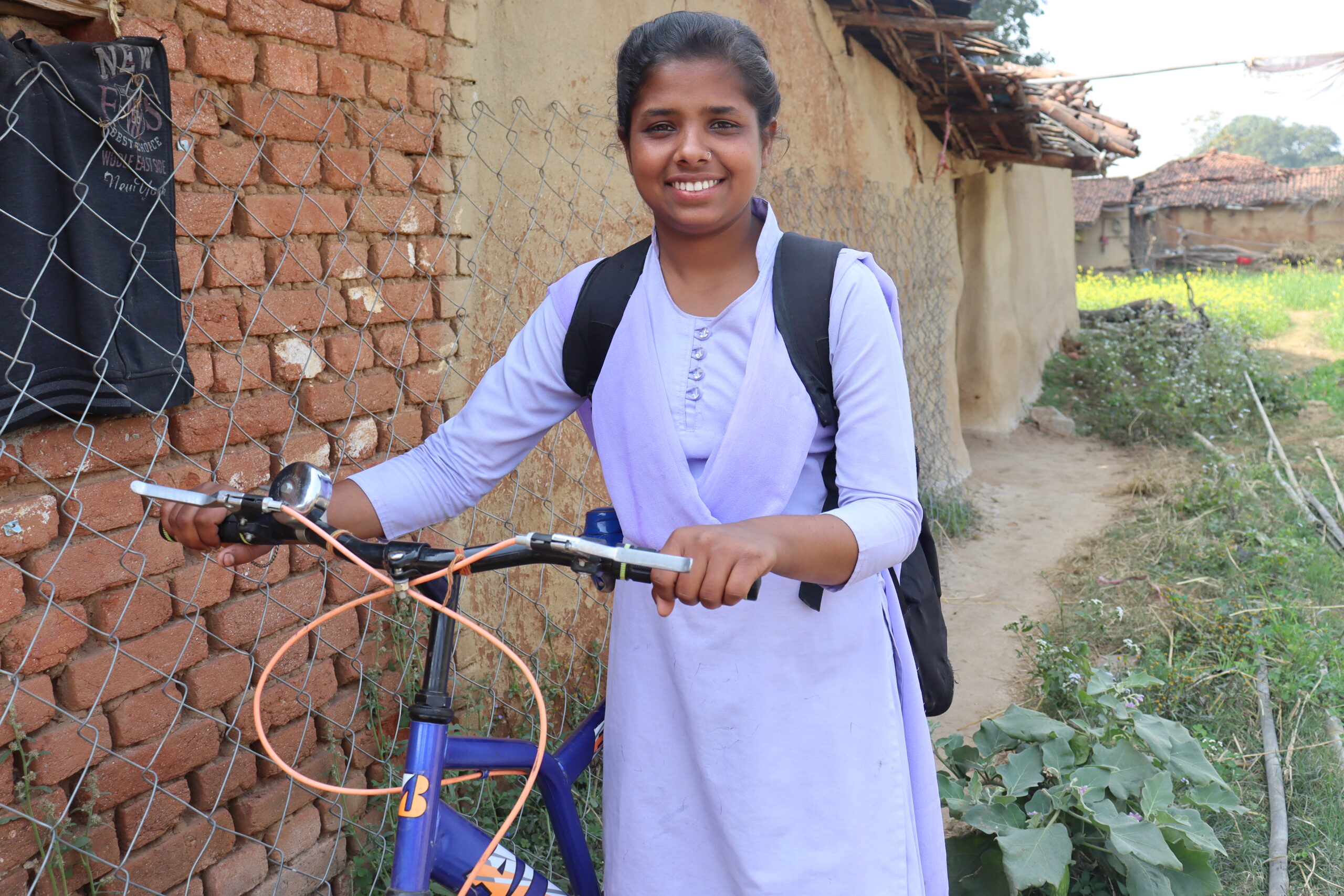 "I am very happy for Renu and the fact that all my children happily continuing their education. I am delighted that Renu with the support of Deepika approached and convinced me about providing education to girls. I bought a bicycle for Renu. I want her to attend school every day", said Renu's father. 
Our staff also ensured that Renu and her sister were not engaged in Mica activities but attended school and the Children's Club sessions regularly.