"The worst feeling in the world is being forced into something you don't want to do", said a 15-year-old Sneha.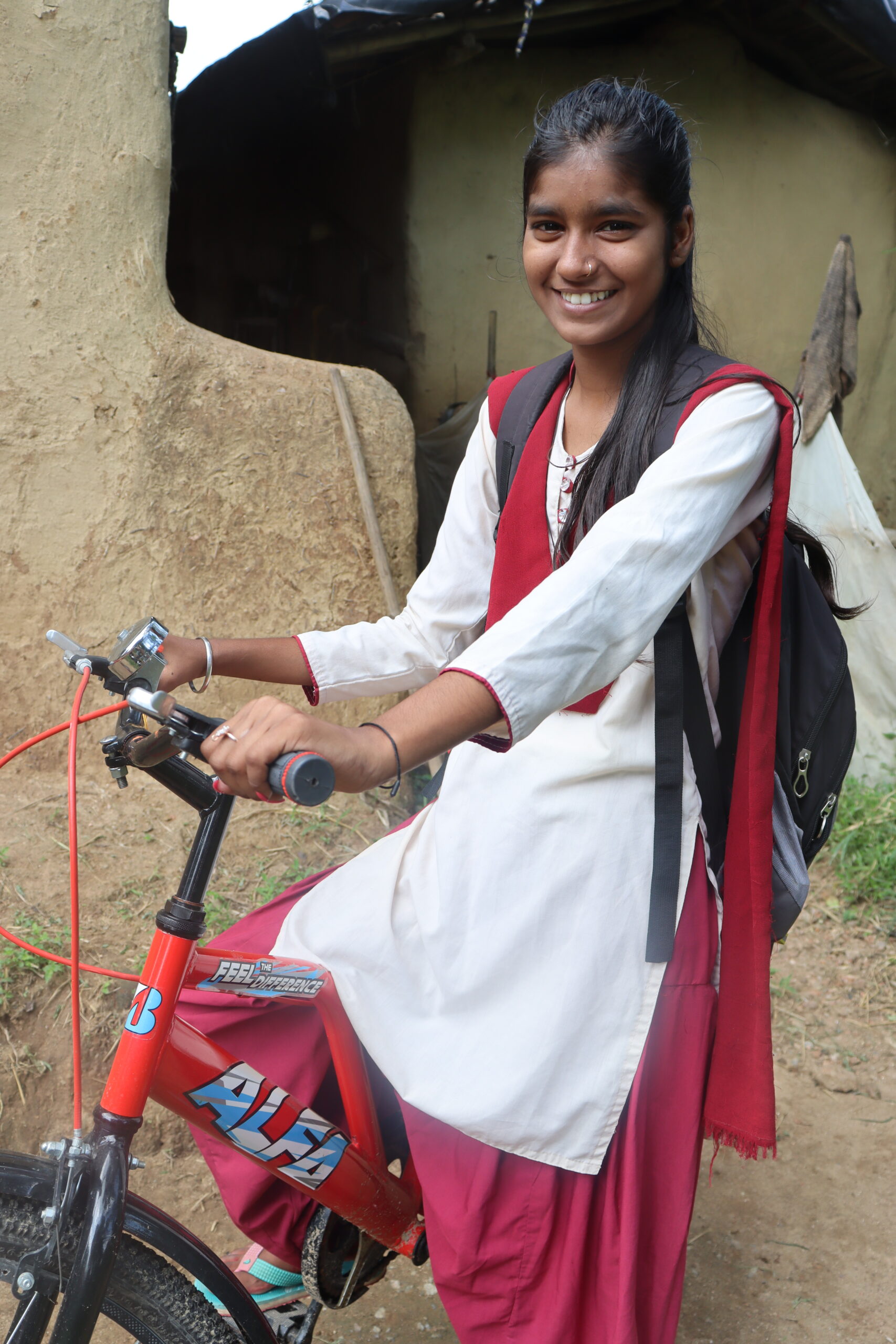 In the summer of 2021, Sneha had to drop out of school and work in a Mica processing factory as the family could no longer support her education. Her parents being daily wage earners suffered the wrath of the economic downfall that COVID brought. Moreover, Sneha's mother fell sick from working in the Mica processing unit. 
Despite Sneha working, the situation was still proving to be difficult for the family. As Sneha was the eldest of three children, her parents then decided to marry her off so as to reduce the burden of providing for one family member. 
Child Exploitation in Mica Processing
As per most recent reports by the National Commission for the Protection of Child Rights (NCPCR) in India, there are 4545 children in Jharkhand and Bihar's mica belt who are out of school and engaged in child labour. Adolescent girls in the region are also vulnerable to child marriage.
Most families in the mica belt solely depend on mica for their survival as there are little or no alternate means of livelihood which they can access. Their wages are extremely low (roughly 5-10 rupees per kg of mica) as a result of the unorganised supply chain, which comprises illegal sourcing and exploitation by middlemen.
As more hands are needed to make an income, it's the little hands that also have to join the toil. Children suffer. 
Solving Sneha's problem
Along with the International Labour Organisation in India, we work to address this exploitation by creating an enabling environment for child protection and empowering children and families. In 2022, our children's club members represented by children from the community (whom we taught child protection and reporting mechanism) identified Sneha's issue. 
Together the children visited Sneha's house and requested her parents to stop her wedding, take her out of work and re-enroll her in school. The parents however were not convinced enough. 
The club then put their thinking caps on to devise a way to make her parents understand the true consequences of their decision. That's when the idea of a street play was born.
Street Theatre in India
Street Theatre has been an age-old concept in India, mainly practised in villages with the objective of expressing the views of the common man. Local materials such as sticks, vessels and sometimes even indigenous musical instruments are used to stage a play. The artists are taught to speak loudly as in most cases organising microphones in remote villages is a challenge.
The children together with the project staff scripted a play which told the story of a young girl who got married and how her life unfolded. They made sure Sneha's mother was one among the audience. 
The play started off by entertaining the villagers through a song and dance about marriages. The people laughed and found delight in seeing the children stage how marriage was being fixed, along with the ceremonies, music and dance. The idea of the children's club was to make the villagers relate to what was being staged.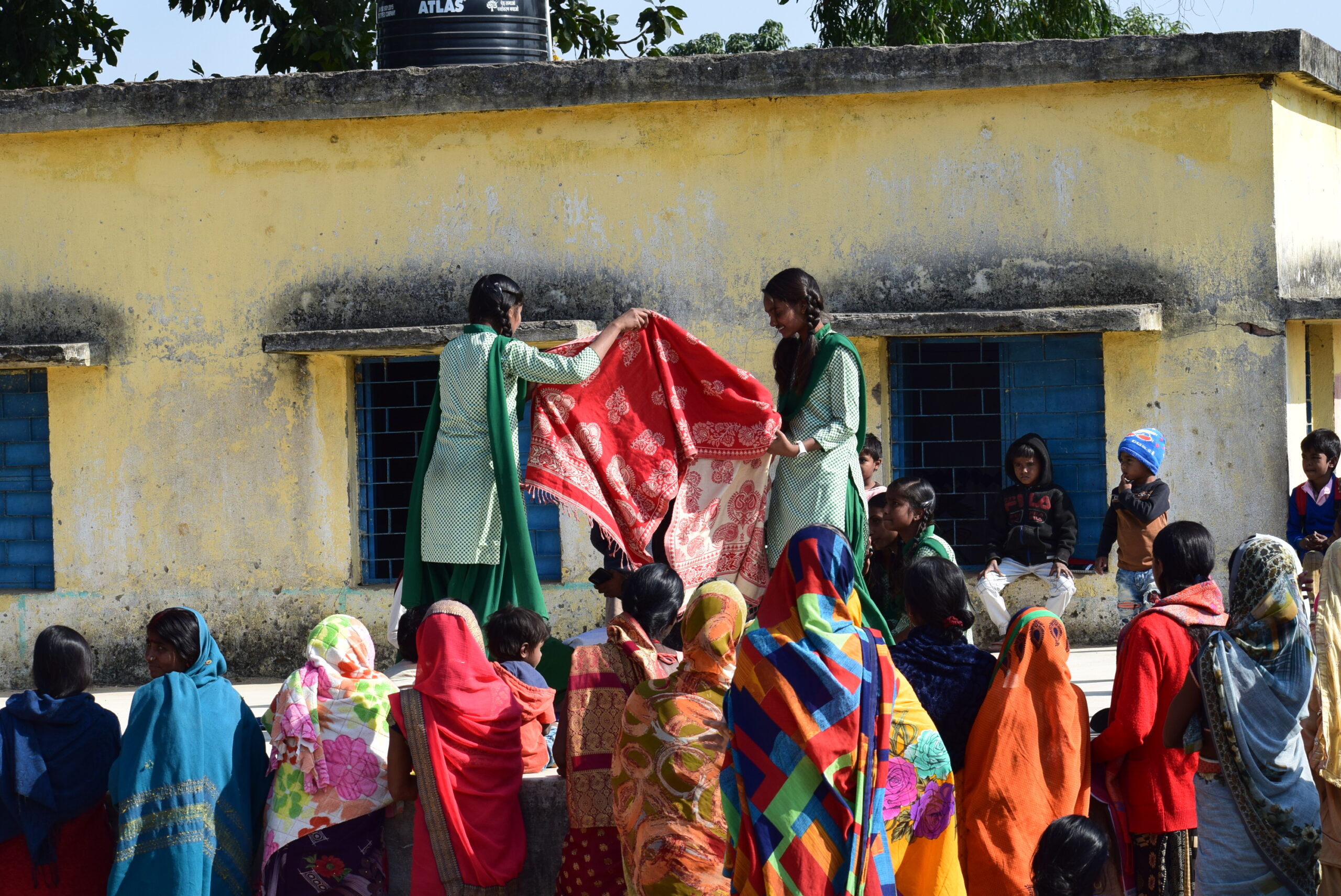 While the first 15 minutes of the play was all in the spirit of weddings, the next few minutes showed what really happened to the girl after marriage. They showcased how from being a happy and dolled up bride, she was confined at home, upset and sad. Her life became an endless tale of household chores with her dreams crashing down. The play further took a turn where the children also showed how the girl suffered from early pregnancy. 
The mood of the audience began to change. The children then said in their local language 'Is this how you want your girl child to live? Doesn't she deserve to study? Doesn't she deserve to choose her own life?'. The children also stressed on the fact that marriage below 18 is against the law and harmful for children. They even  mentioned the Child Line (Child Helpline) 1098 for cases to be reported.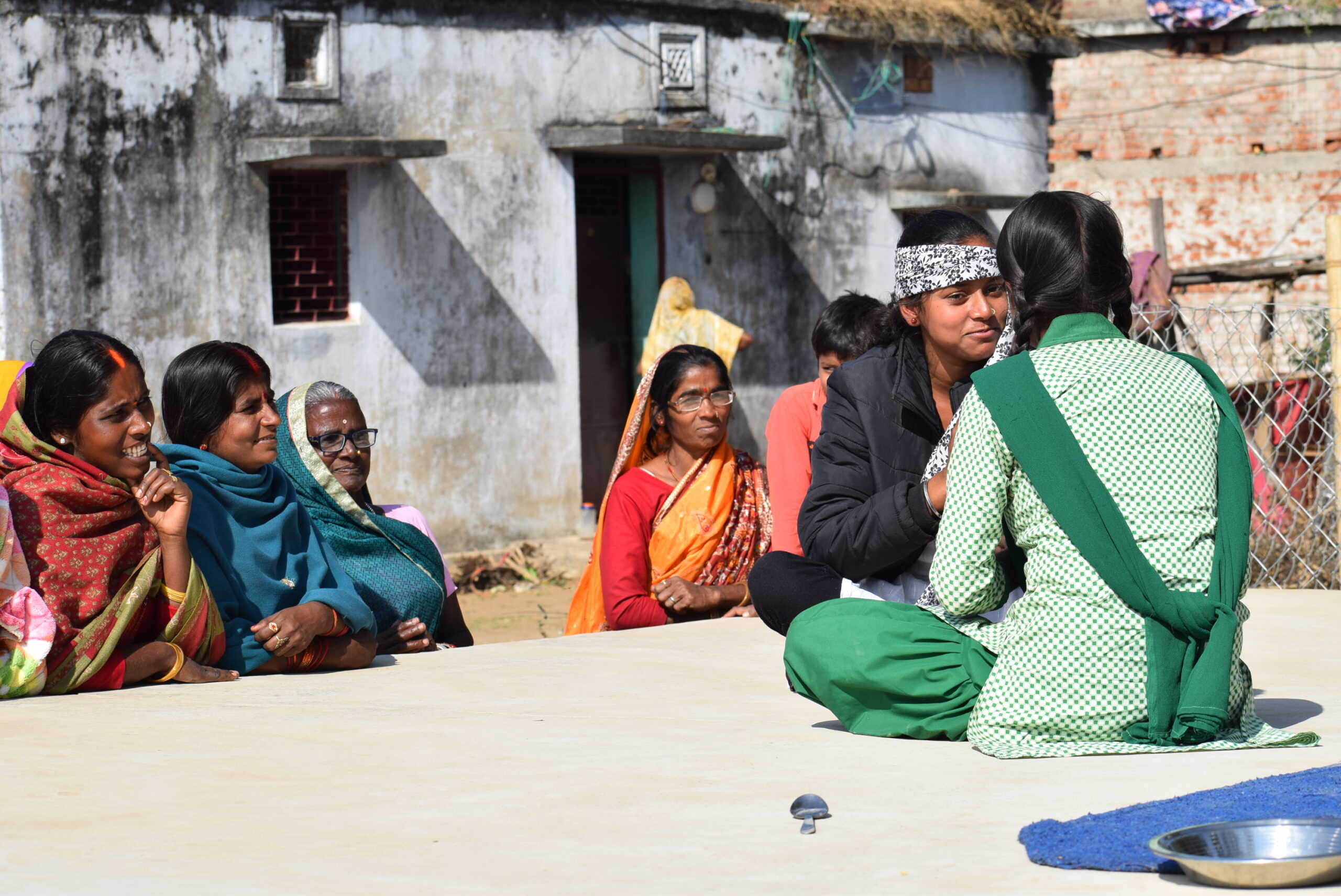 Sneha's mother slowly began to realise that she and her husband were making a mistake. 
"After the street play, I was convinced that Sneha should not get married early. I realised that me and my husband were wrong. She should not even work. She should study. She can marry when she is ready", she said.
Back to school and economic development
In mid 2022, with the support of our project, Sneha was renrolled in school. She was given stationary, books, a school bag and even her tuition expenses were taken care of. Sneha's mother was also given access to an Occupational Safety Hazard (OSH) Kit to prevent her injuries/falling sick from her work in the Mica factory. With the OSH kit, her mother's health slowly began to improve. Sneha was gradually taken out of work.
Sneha's mother was also enrolled into a local SHG and loaned 8000 rupees which she invested in a petty shop. She is also being supported to run her own nutritional garden so that the family can grow their own food and reduce their expenses.
Today Sneha is a happy class 10 student. Her family is also better off financially. 
"All I want to do is be a software engineer and no one can stop me now!", said Sneha with a smile.