In December, at Bangalore's Vidhana Sabha, together with the State Ministry of Women & Child Development and Ministry of Social Welfare, we held a consultation with devadasi women, children of devadasi representatives from non-governmental organizations, the Child Rights Commission and the Women Development Corporation to discuss issues pertaining to the Devadasis.
The Devadasi system is an institutional exploitation of girls and young women which gives a religious sanction to sex work. Girls across generations are in the profession and it has become the community's cultural identity, leading to a life of discrimination, exploitation and lack of empowerment. 
As part of our Children GOOD project in affiliation with Terre des Hommes Netherlands, we organise several consultations with community members and those in power to address the issue. 
In the consultation in December with groups of children and women from the community, a common demand that emerged was  'to protect them from all forms of discrimination, abuse and exploitation'.

The major recommendations were:

The Government to make policy changes by making it optional to reveal the name of the father in all forms and applications (in both conventional forms and particularly online forms) for Aadhar, Health, Education, Schemes, Scholarships, Job, Voter ID and Passport etc.

Facilitating special scholarship, reservation in education and for hostel seats till the completion of any degree, including support for  vocational courses for both girls and boys hailing from devadasi families.

To conduct a fresh survey of devadasi women, by removing the age bracket and also documenting the number of dependent children.

To raise the monthly pension to Rs.5,000/- and remit the same every month directly to the accounts of devadasi women.
To fix a quota for providing site and housing facility to devadasi women.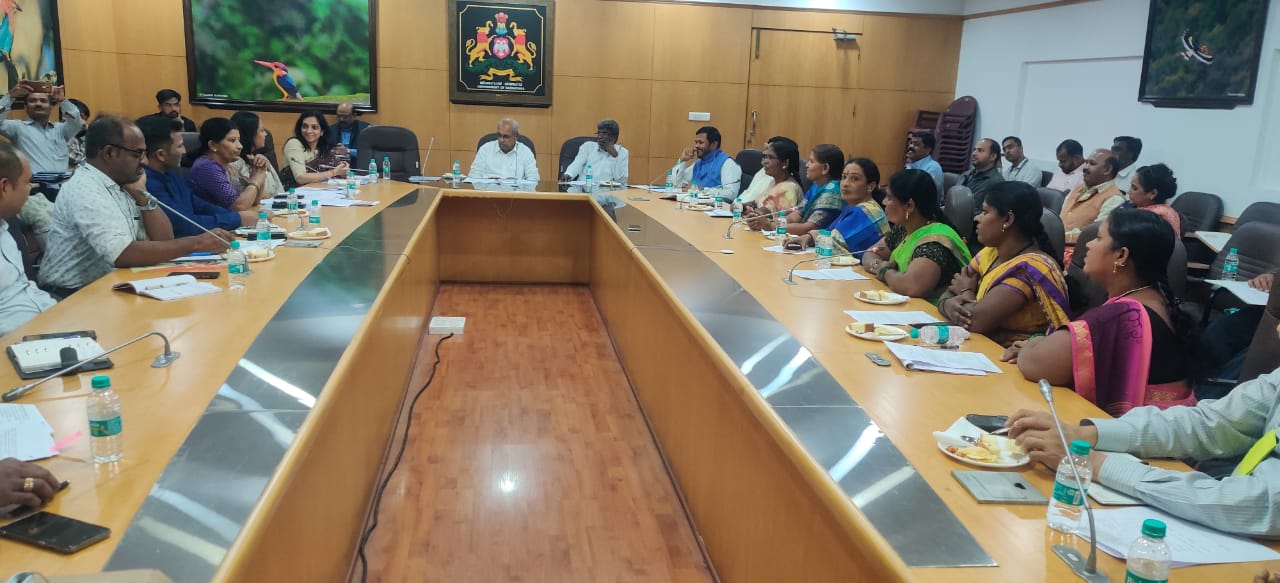 The above recommendations were brought to the notice of the ministers. They agreed to take action and directed the concerned officials on all the issues which were presented.
This meeting was organised in coordination with Karnataka State Commission for Protection of Child Rights (KSCPCR).

Sri Halappa Achar, Minister, Department of Women and Child Development, Sri Kota Srinivas Poojari, Minister, Department of Social Welfare, Sri, K Naganna Gowda, Chairperson, Karnataka State Commission for Protection of Child Rights, and colleagues from TdH NL/CIF teams were present in the meeting.