17-year-old Bhargavi* is known for her smile which lights up a room. 
Bhargavi is the youngest child of her mother, a former Devadasi woman, who later began working day in and out as a porter to raise her 4 children- Bhargavi, her elder brother and her two elder sisters who are now married. 
The First Step is to Speak Up for Devadasi Community Children.
The children especially girls from the Devadasi communities face a lot of discrimination in getting access to education, health and other basic rights. They are looked down upon as 'children of sex workers' which makes them vulnerable to sexual exploitation. 
Our project Children GOOD in April 2022 found Bhargavi to be vulnerable to prostitution in the Devadasi system. Since childhood, Bhargavi was persuaded by many people to be dedicated as a Devadasi but she was determined to never give into that.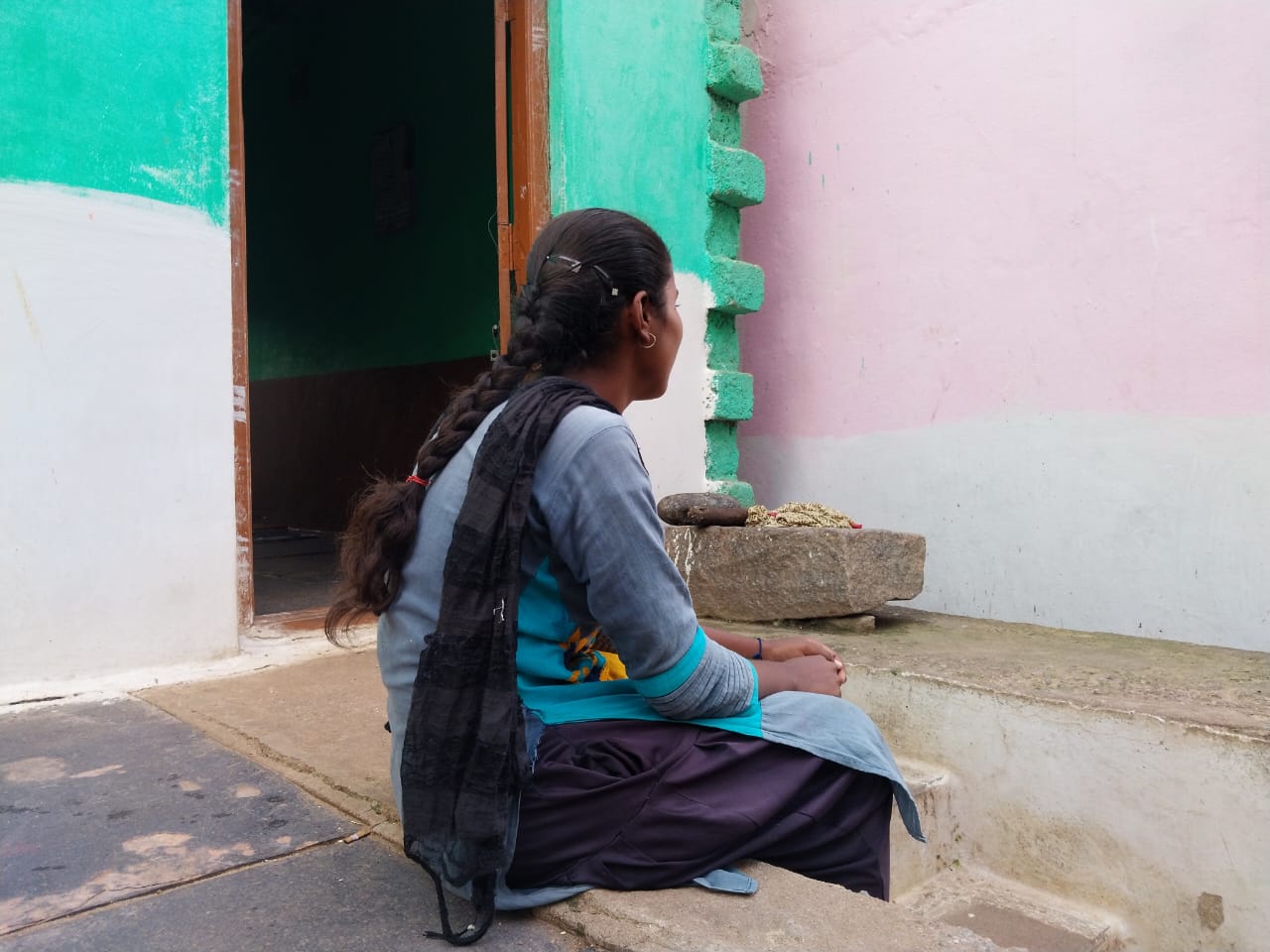 How and why the beneficiary becomes a victim/at risk?
In April 2022, Bhargavi was identified as a vulnerable girl and enrolled into our Children GOOD project.
In August 2022, Bhargavi's family income deteriorated drastically as her mother lost the contractual porting work and her elder brother didn't contribute anything to run the family. Her elder sisters could take no responsibility as they were accountable to their in-laws. Unable to meet the family's survival needs, Bharagavi's mother decided to marry Bhargavi off. 
Bharagavi's wedding was arranged with a boy from a nearby village who started visiting her every day. Knowing that she is a daughter of a former Devadasi, he tried to coerce Bhargavi into having a sexual relationship with him before their wedding. 
This made her extremely uncomfortable.
Identification and support are described
Bhargavi was made part of Children GOOD's Kishori (Girl) Clubs, clubs for vulnerable girls under 18 from Devadasi communities who are taught child rights, reporting mechanisms, life coping skills and advocacy. 
Bhargavi didn't take much time to fit in with her fellow Kishoris and she actively participated in learning about her rights. Being an active member of the Kishori club, Bharagavi knew that her rights were being violated. She immediately shared the situation with her friends and the project staff. 
Bhargavi recalls, "I wanted to work and support my mother instead of getting married. I was unable to convince anybody in the family but I knew the Kishori club girls would understand me"
When the Kishoris found out that Bhargavi's marriage was being conducted in, they along with the project staff informed the Child Marriage Prohibition Officer (CMPO), anganwadi (pre school) workers and the Child Development Officer from the local government. Together they went to Bhargavi's house and convinced Bhargavi's mother and brother not to get Bhargavi married. They warned them about the legal actions of conducting a child marriage. They even reported her fiance's misbehaviour and how that would be dangerous for her in the long run. A signed written statement was taken from her mother where she agreed not to get her daughter married before she completes 21 years of age.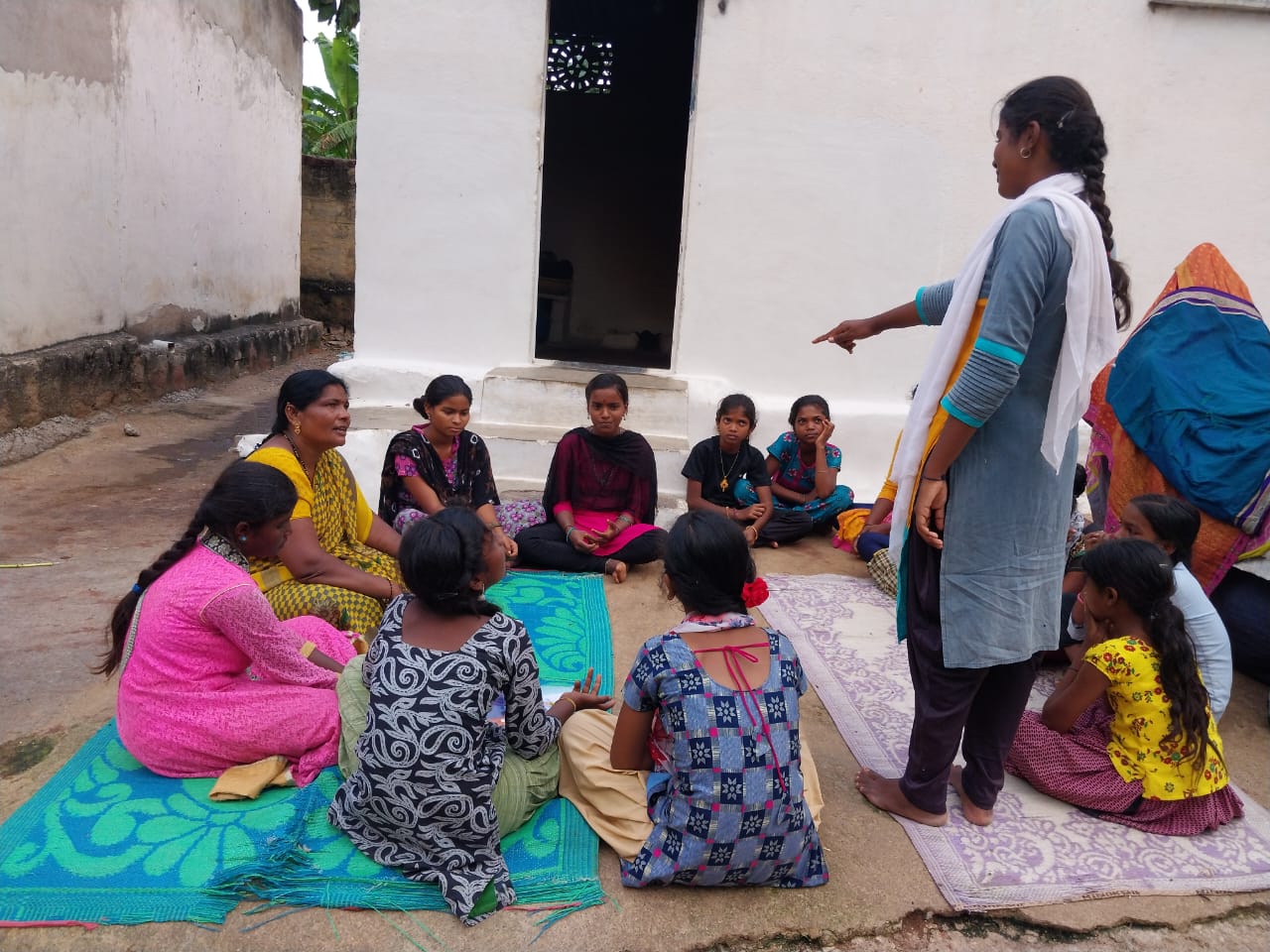 Though Bhargavi was relieved when her marriage got cancelled, she was struggling to cope from this incident. To support her in overcoming this, the Children GOOD staff organised counselling sessions for her which specifically helped her build resilience and self confidence. Her mother and brothers were also counselled and given awareness on the ill effects of child marriage.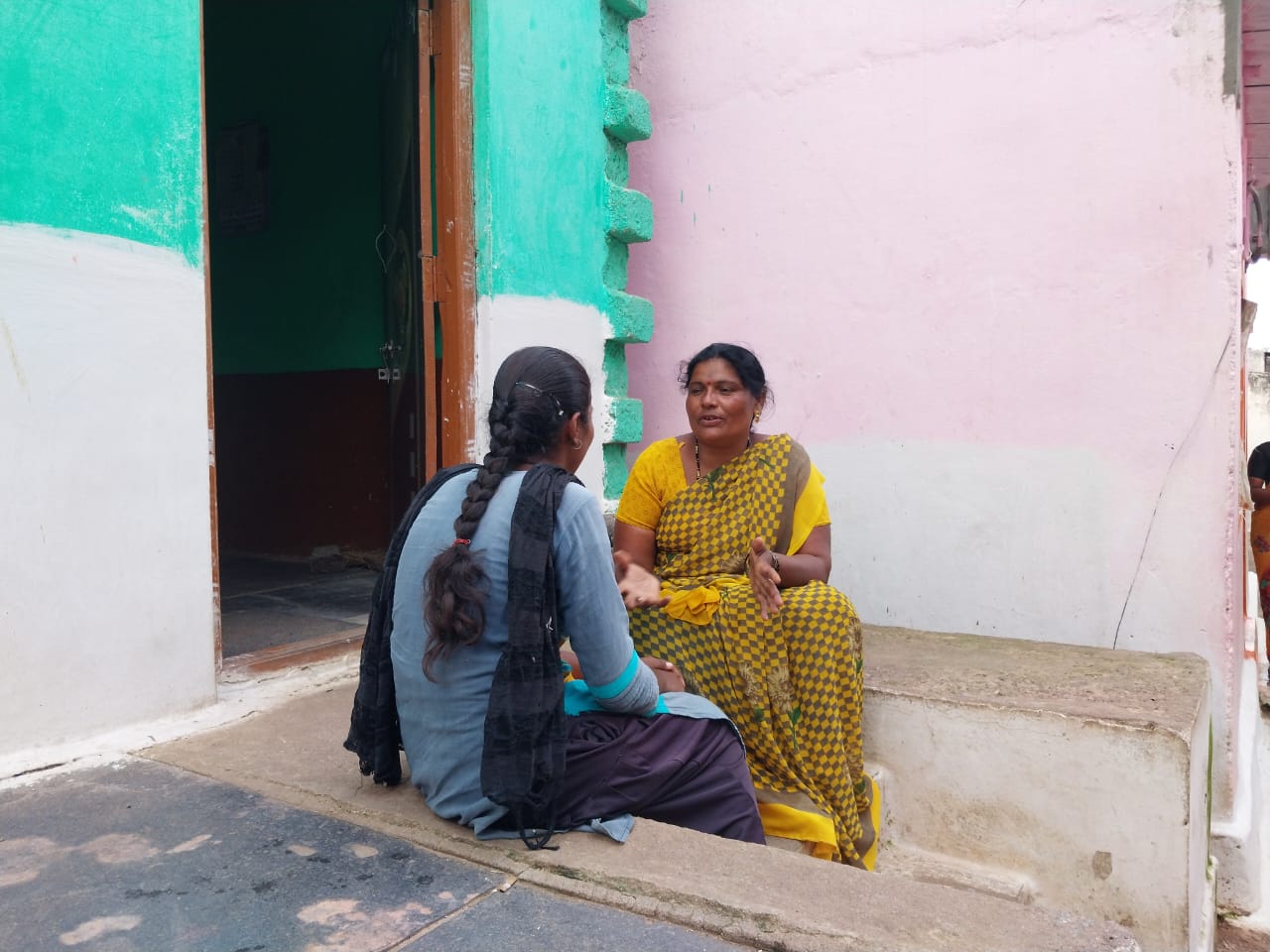 Bhargavi will be enrolled in a vocational training course in the coming months to empower her financially and ensure that she faces no further risk of being sexually exploited.
Recalling that difficult time in her life, Bhargavi shares, "My life would have been ruined if I didn't become a member of the Kishori Group. I feel happy and safe with the support provided by the GOOD staff and Kishori group members. In 2023, I  will learn tailoring and become independent".
*Name changed to protect the child's identity