Hailing from socio-economically deprived Devadasi communities, children from villages of North Karnataka go through complex challenges. They are denied basic respect and rights, and are discriminated against; let alone the economic crisis that comes with it. 
To bring them out of these stressful situations and empower them mentally and emotionally, our project Children GOOD conducts 'Life Skills Training' every month. These sessions equip the vulnerable girls with resilience, confidence and self-belief, all essential for empowerment. These skills also help them heal from their past trauma and blossom with flying colours.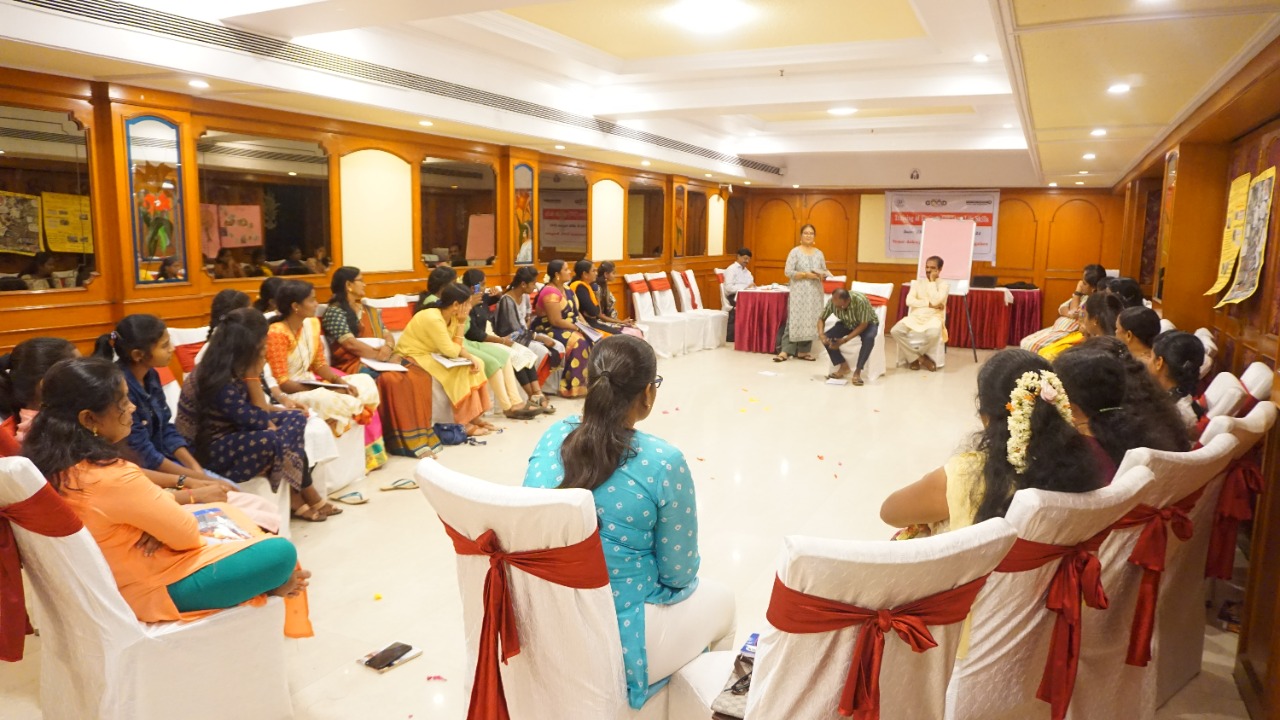 These trainings are attended by Kishori Club (children's club for girls below 18) Leaders. These leaders then go back to train & motivate other Kishori Club Members from their communities. Through various group activities and sessions, they are trained in Self-Awareness, Creative Thinking, Problem Solving, Communication and Coping. They are also encouraged to develop attributes like empathy, kindness and honesty. 
Kishori Leaders are actively engaged in activities where they find solutions to their current challenges that they share creatively through presentations, skits and choreographies. 
"This training has supported me personally, it was a new experience. I am a person who gets angry fast if I don't like anything but this training changed me. The topic which touched me was 'Coping with Emotions through Empathy', said Malvika*, a Kishori Leader from the Koppal district who attended the training in June. 
Sanya*, a Kishori from Bellary who attended a recent training programme shares, "The 10 life skill topics I learnt were completely activity based which helped me understand them easily. I will go back and teach other Kishoris like me in new villages". 
As the World Health Organization has mentioned Life Skills as 'Abilities for adaptive and positive behaviour that enable individuals to deal effectively with the demands and challenges of everyday life, we aim to train these girls who are carrying the hope of change in their local communities 
*Name changed to protect the identity
By Vaishnavi Gupta, Senior Communications Associate