One of the most tragic outcomes of the pandemic was the loss of livelihood, leaving poor families in a worse situation.
Seventeen-year-old Karunya* from the Devadasi community rose against the odds to provide for her family in these trying circumstances.
Karunya hails from a community where girls and young women face abuse, discrimination and exploitation. When our project intervened in Karunya's life, we enrolled her in a tailoring and fashion designing course where she developed her sewing and design skills.
While Karunya was applying for a job, the pandemic struck. Sadly, her earning family members lost their livelihood due to the lockdown. 
"It was very scary for us because we didn't know how to survive", she says recalling those days.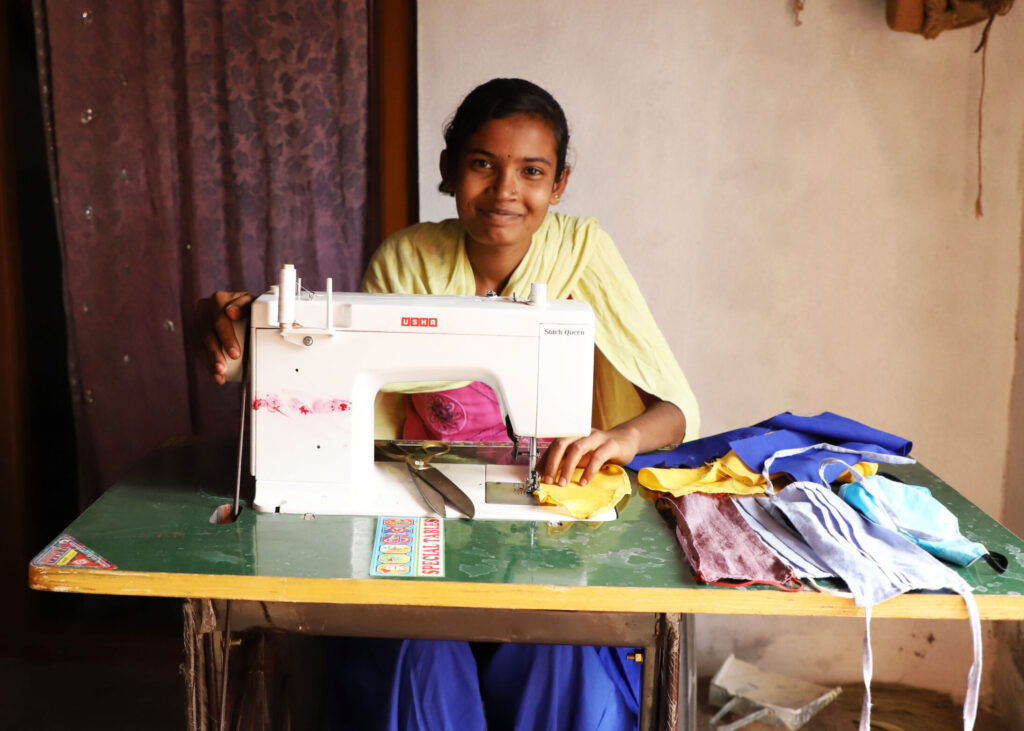 We decided to make effective use of her skills keeping the present context in mind. She was provided with an order to stitch 2,500 face masks for COVID protection. 
"During this period, I earned a total of 12,500 rupees. With this money, I was able to run our household and support my family. For me this was a great feeling", she says.