It was Akhila's wedding day. She was only 15. She sat on the dais, putting on a bright red saree, feeling like a lamb dressed for sacrifice. She prayed; a soft but sincere hymn. She didn't want this to be happening. If only she could vanish or maybe fly. She felt so helpless.
And then, she saw a blinding light flash in front of her. Men clad in uniforms walked up to the marriage hall, looking stern. They approached her parents. And it was all over.
A year later, Akhila recalls this moment while sitting in her classroom, feeling deep gratitude towards the girls who got her out of trouble.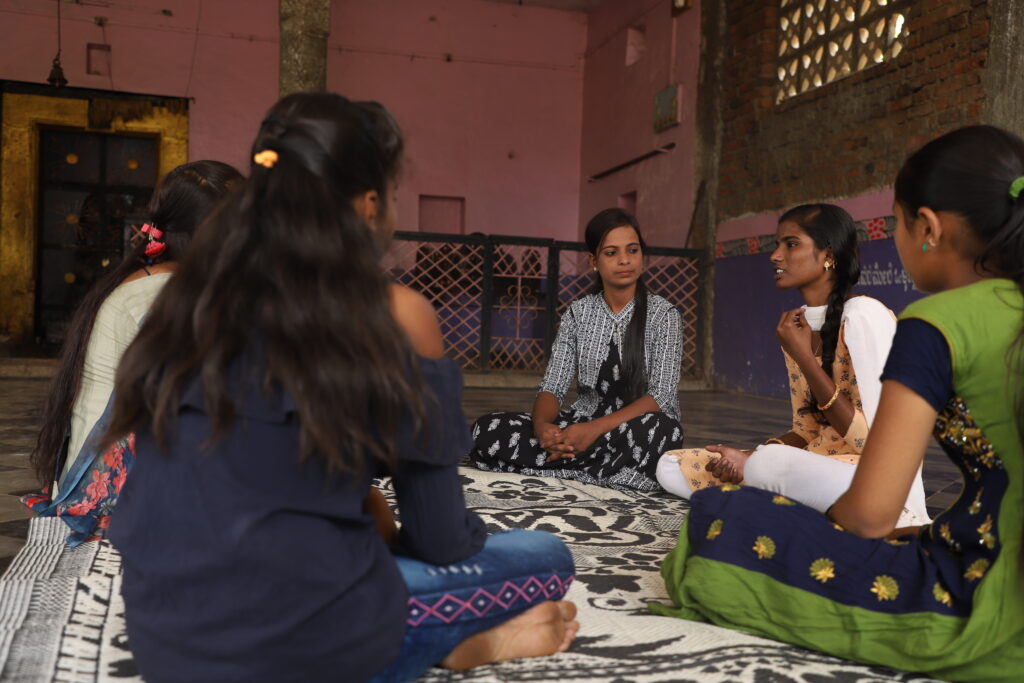 Akhila's support squad were a group of adolescent girls from a club named Sri Lakshmi Kishori Group. These girls belong to a marginalised Devadasi community in the region of North Karnataka, India. They are part of a system where girls and women are forcefully dedicated to a life of sex work in the name of tradition. The children are often subjected to abuse and discrimination; they agonise mentally and remain oppressed.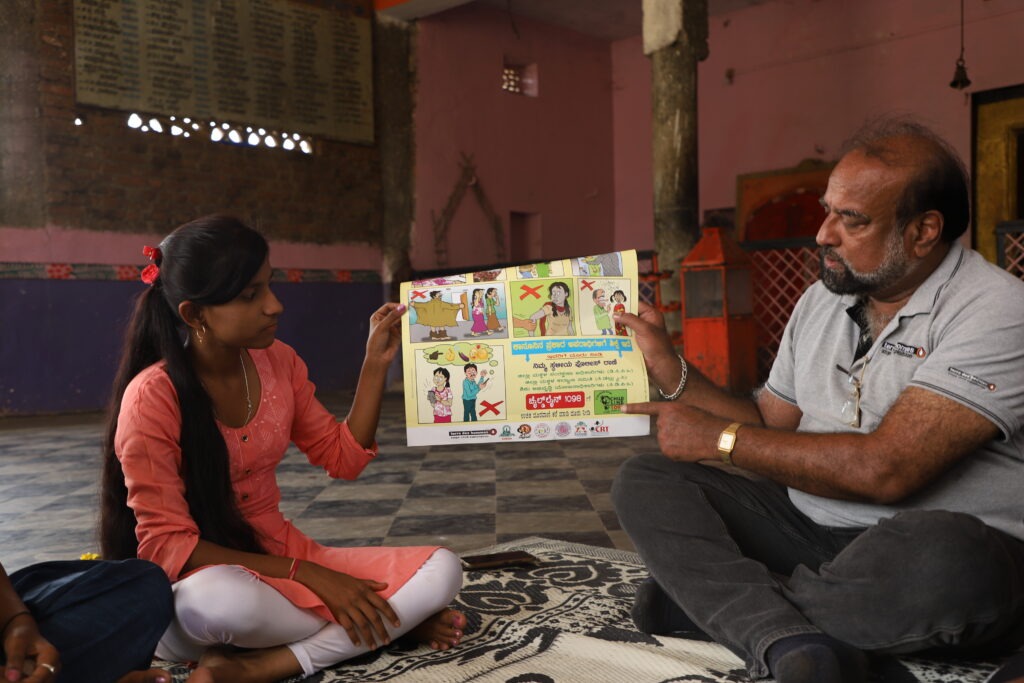 Surprisingly, it was the girls from this community who brought about change.
The girls from the Sri Lakshmi group were grouped together under our initiative to empower children in the Devadasi community. The club taught them how to stand up for their rights, how to report incidences of child exploitation, and how to empower themselves.
"Akhila was a friend of one of our members,"  says Kanika, age 16, the group leader. "We got to know that she was forcibly getting married during the pandemic. From our sessions, we learnt that we needed to inform the authorities to stop this."
Kanika and her team called up the Child Helpline number – 1098 and reported this incident on the day of Akhila's wedding. A few hours later, the police went to the venue and demanded an explanation. "When the police found out she was underage, they were very angry. They made the parents write and sign a statement saying that they would not get their daughter married before she turned 18. ", said Kanika."They told her parents that if at all they did otherwise, they would face legal consequences."
In fear, Akhila's parents stopped her wedding and re-enrolled her in school a few months later. In fact, this incident even stopped other parents who wanted to get their daughters married early.
"We  saved a girl's life", said Kanika. "This inspires us to do more for our community"