The meeting was held at different villages namely, Markandeya Nagar, Donnewadi village, Sunakupi village, Vannur.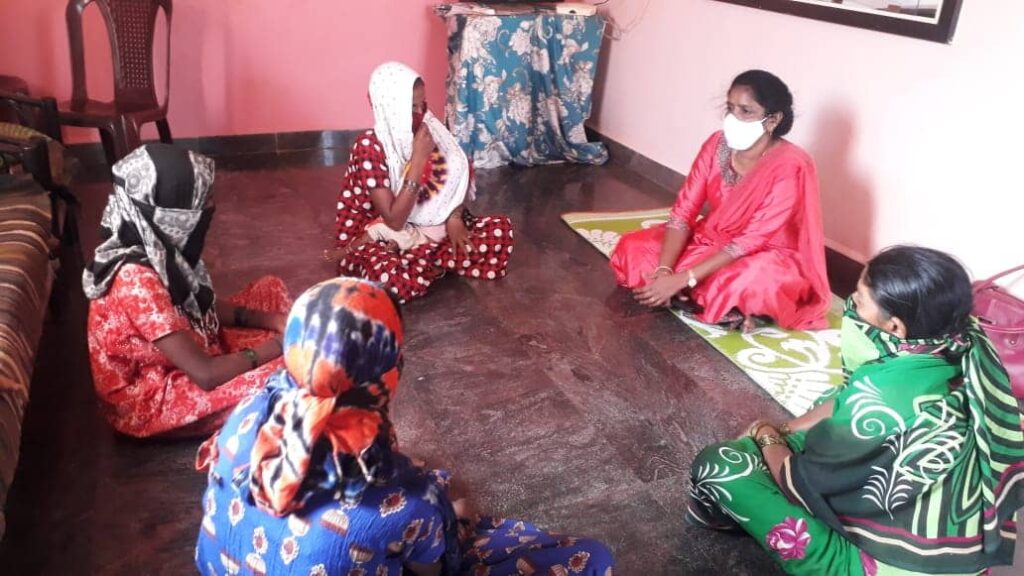 Due to the pandemic situation, the meetings are carried in small batches in different villages. The project conducted various meetings with the Movement leaders and members, sensitizing them on the importance and the objectives of the Movement. During this meeting, they were discussed about member's active participation and involvement of leaders to prevent child marriage in and around the panchayat. They also discussed about their plan of action towards the prevention of child marriage through sharing pamphlets, participation in panchayat meeting,s and awareness on child helpline. The movement leaders shared their experiences and insights about the movement and encouraged other members to enroll in the movement.
In the same process, Renuka, 20 yrs old from Markandeya Nagar shared her experience and said
"There is high child marriage in our village only. We have to conduct more awareness programmes in the coming days. We have to show our unity to prevent the child marriage in our village".
The field facilitator provided knowledge on government welfare schemes and scope for livelihood activities.
By Vaishnavi , Communication Associate.